INTEGRATIONS
Connect your favorite
systems in seconds
Plug into the world's most-used applications – integrate with cloud storage
solutions, image providers, productivity tools, and ecosystems.
Add Pickit to your tech stack for seamless synchronization
with the tools you're already using. Browse our plug & play
integrations and award-winning apps below or build and
customize your own with our API.
Seamless
Microsoft 365
Need access to assets in your most-used applications? Instantly deploy our award-winning PowerPoint, Word, and Teams apps for a one-of-a-kind distribution experience.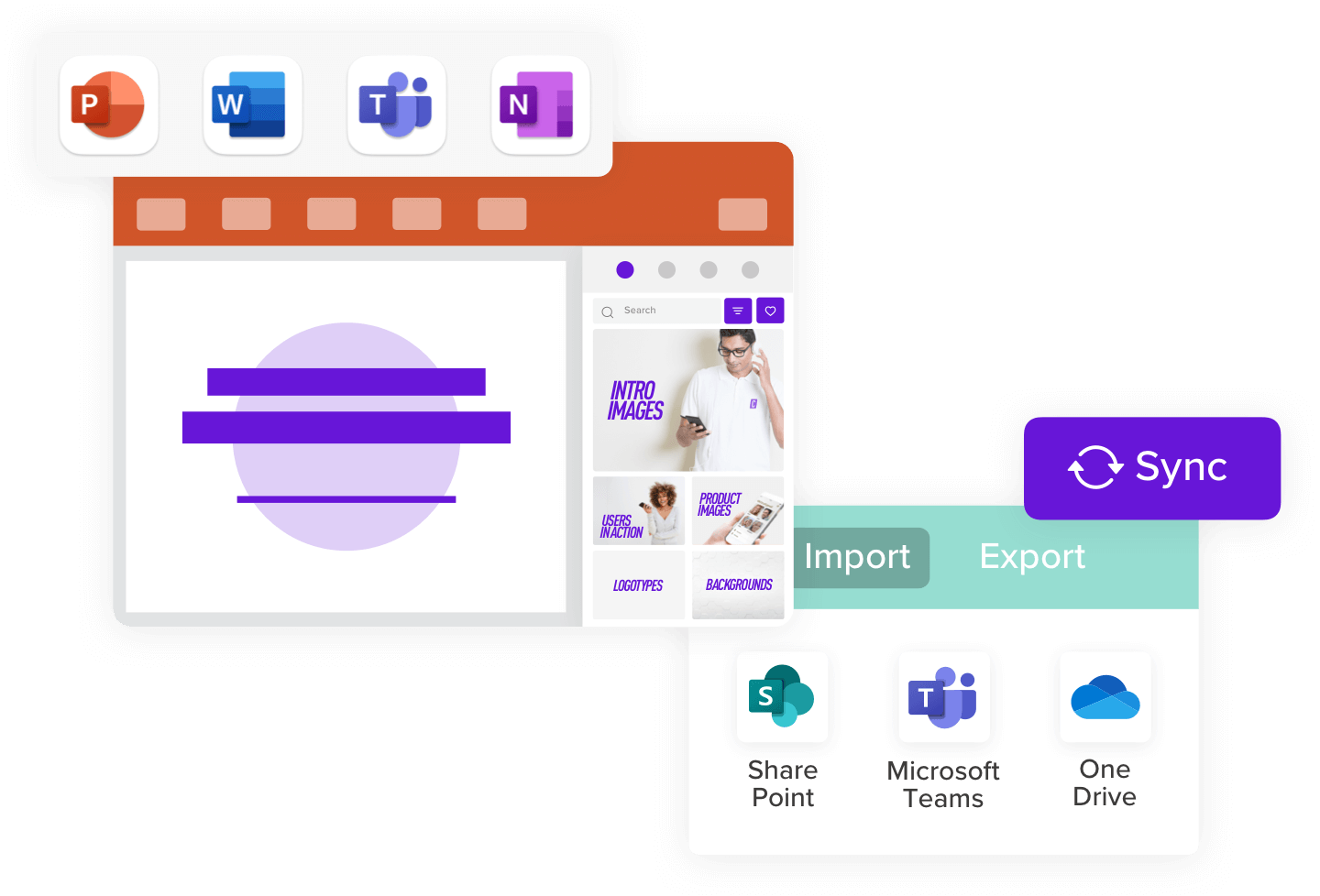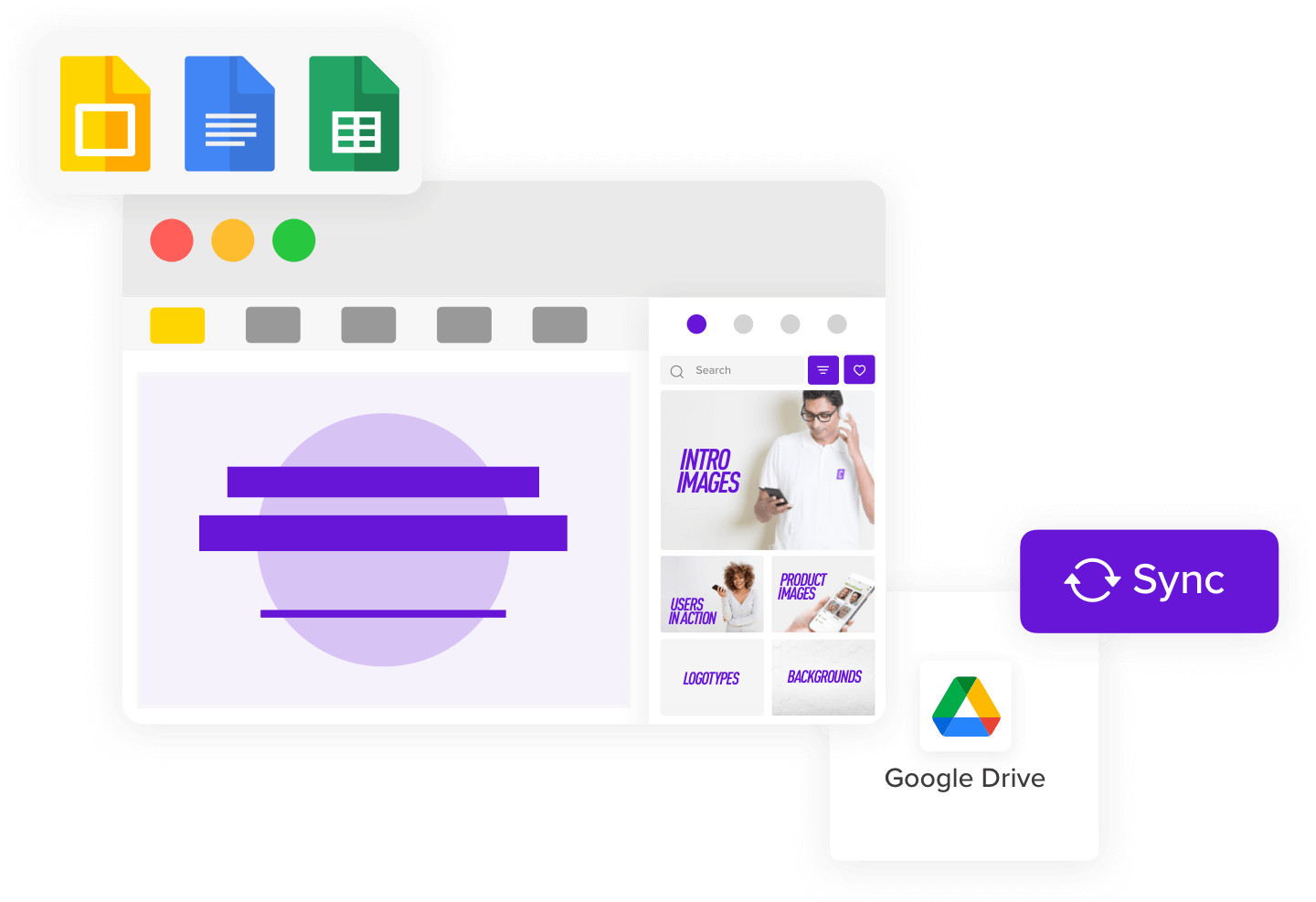 Click & Connect
Google Workspace
Want to save your team time creating docs, presentations, and other projects? Share relevant assets in Slides and Docs with our user-friendly Google apps.
Quick-Sync
Cloud Storage
Struggling to surface files fast? Search and browse the latest approved assets under one roof with an intuitive visual overview and no context-switching.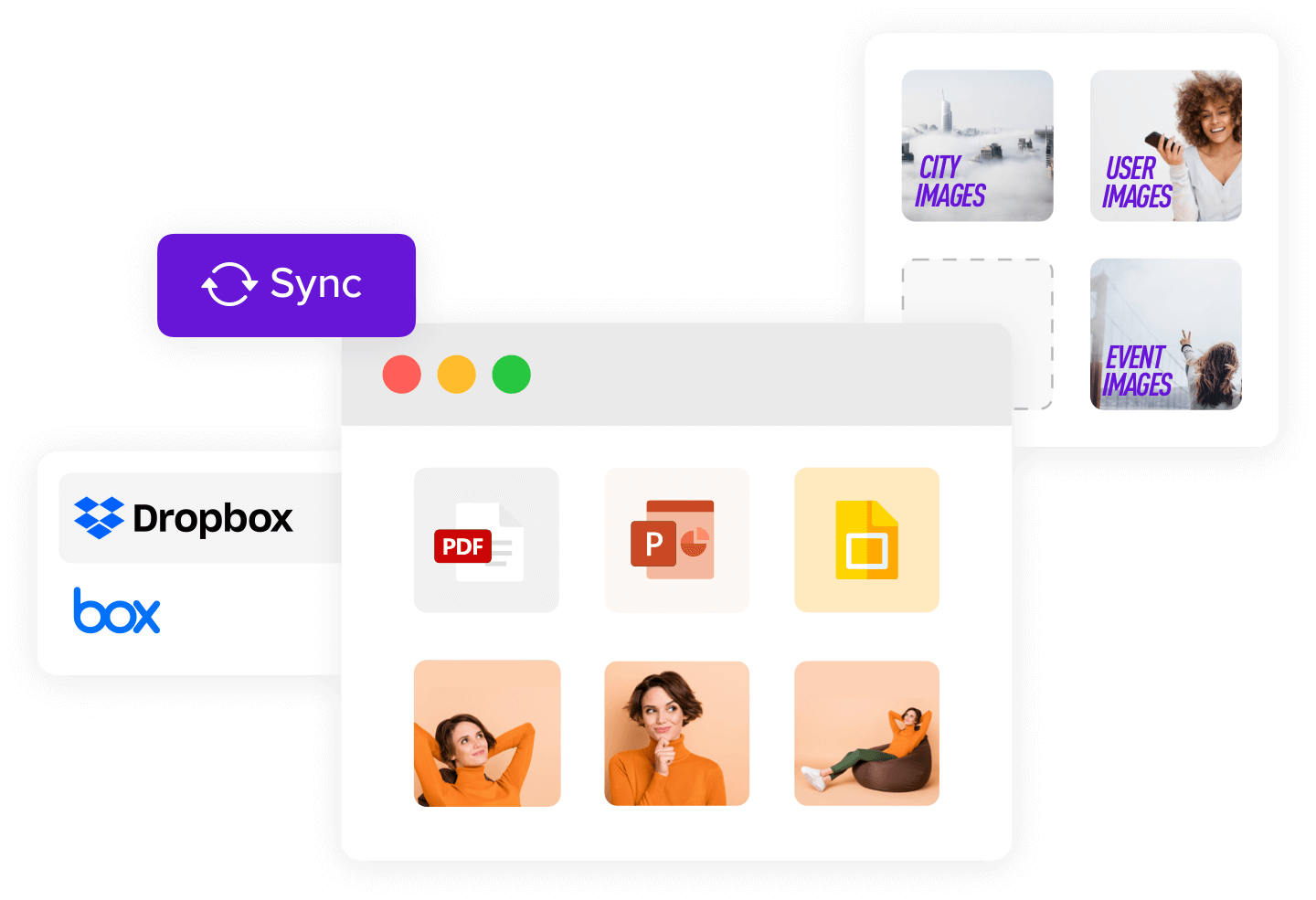 One-Click
Creativity Tools
Looking for a smoother design workflow? Connect Adobe CC to synchronize files to your DAM. Use HubSpot CMS? Plug into Pickit for faster publishing to the web.
Plug & Play

Media Markets
Need an easier way for colleagues to find new content? Connect a Getty, Adobe, or Shutterstock account to source new assets assets or surface images already purchased.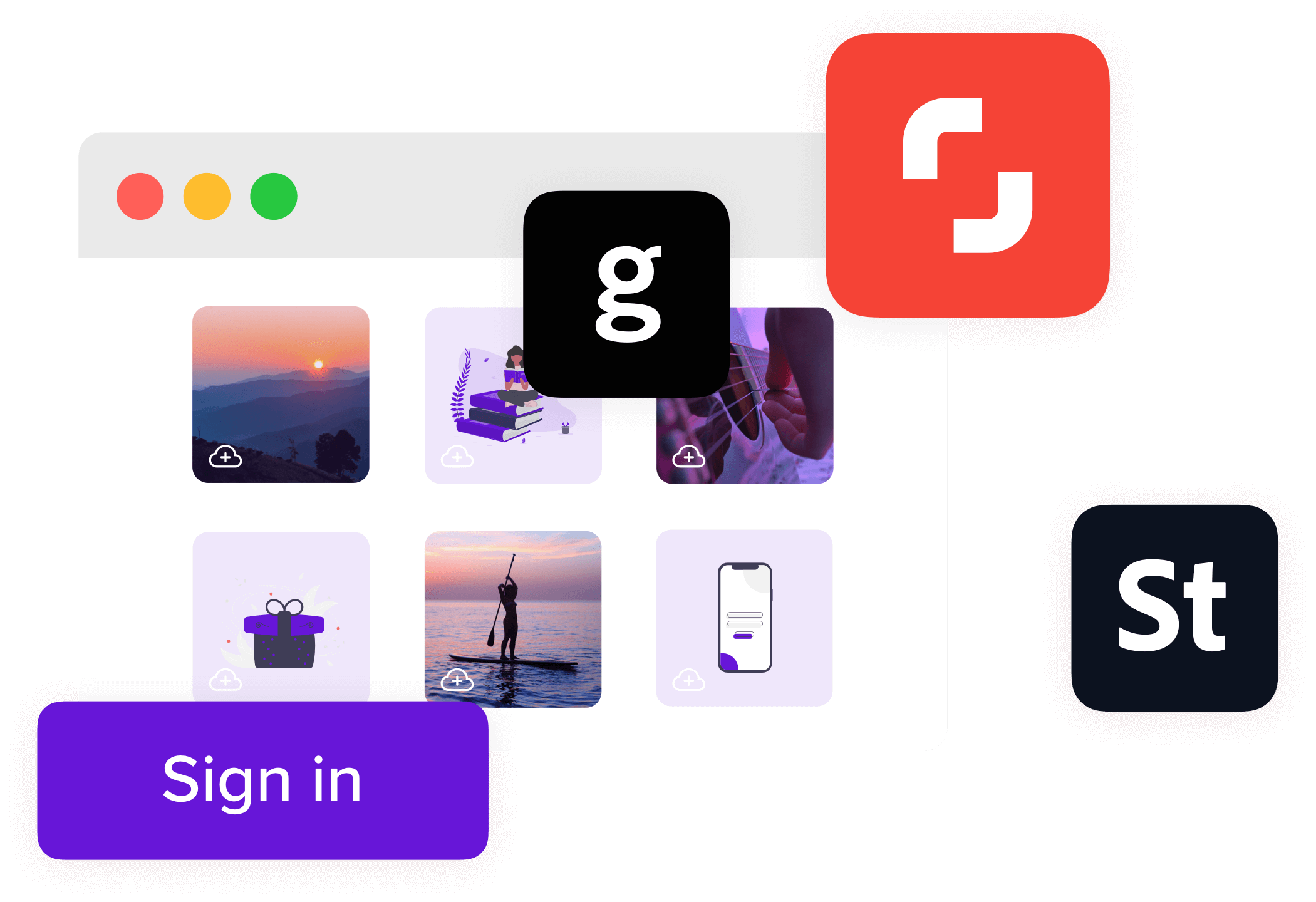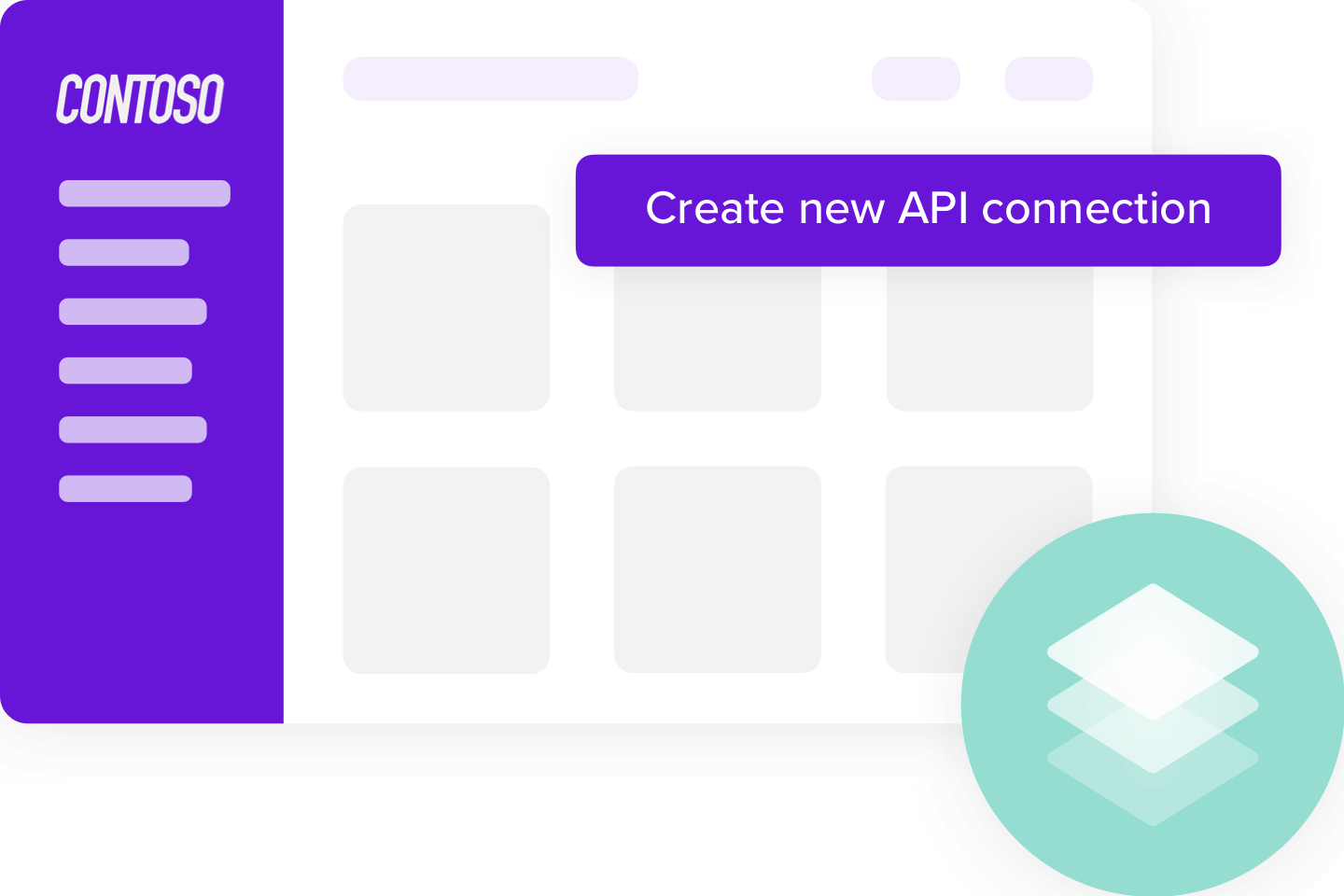 Pickit API
Can't find the integration you're after? Customize the Pickit experience to suit your situation. Let your developers loose with our API and tailor away.
HubSpot
Integration
Tired of constant downloading, uploading, and exporting files from one platform to another? Pickit automatically keeps your HubSpot assets synced up with your DAM.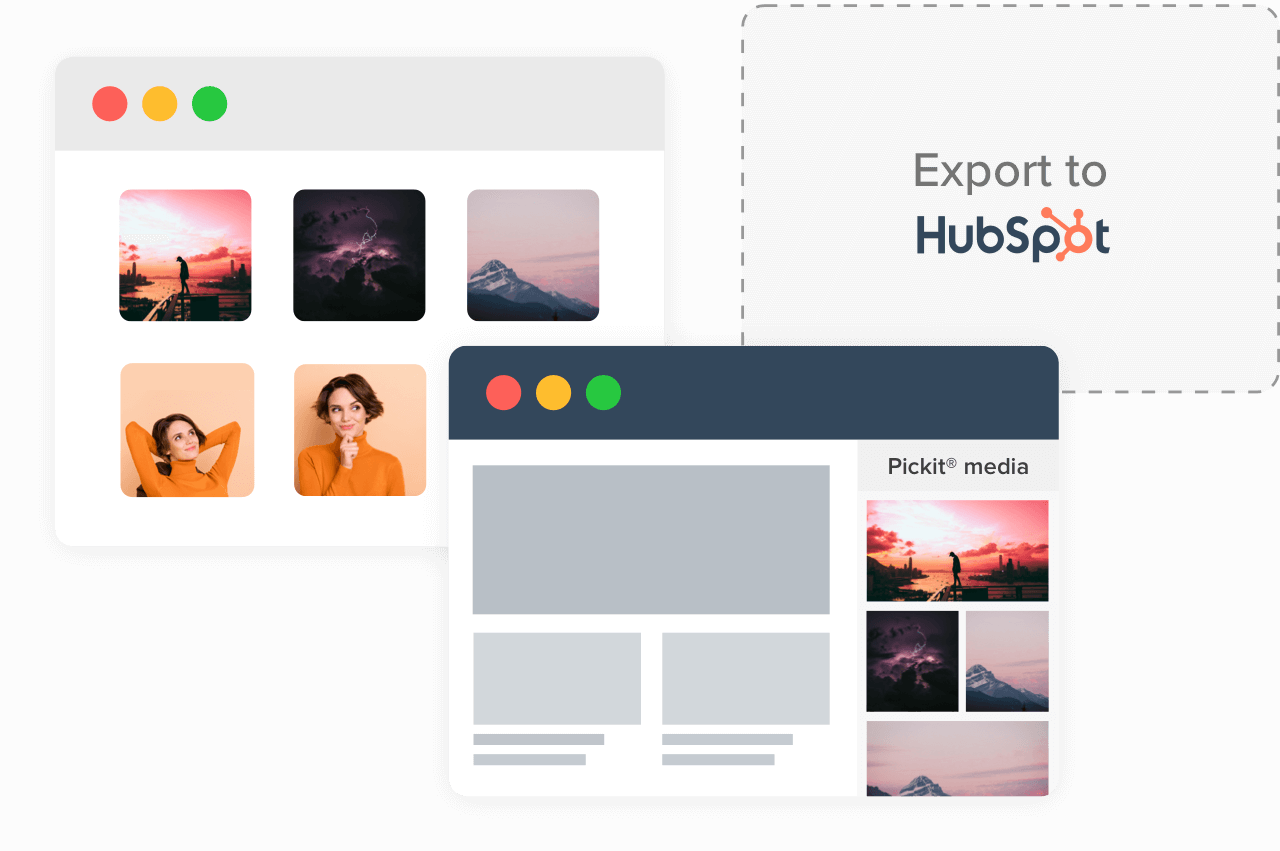 See how Pickit can
help your organization
Schedule a demo with one of our friendly
product specialists today. You won't regret it.