PICKIT FAMILY
Manage assets for
multiple brands
Pickit Family is the ultimate control center for growing brands with larger portfolios.
Unify all the brands under one Single Sign-On umbrella.
Why Pickit Family?
With Pickit Family, you can implement a flexible, multi-brand architecture that simplifies how your asset libraries are accessed, created, and controlled. Whether managing assets across several markets or dealing with multiple sub-brands within your organization, Pickit Family provides the ideal solution.
Pickit Family allows you to create identical asset collections, document libraries, and templates that are accessible to each sub-account. Simultaneously, you have the flexibility to share custom logos, brand guidelines, templates, and campaign materials to specific countries, regions, or sub-brands, ensuring better brand consistency and effortless content distribution.
Pickit provides a secure home for all your documents, templates, licences, media files, and other digital assets. Boost visibility, understand performance, and take back
control of your content.
Essentially, it's a DAM inside a DAM
Pickit Family is the ideal control center across several markets that will save you time, give a clear overview, better brand consistency, and effortless content distribution.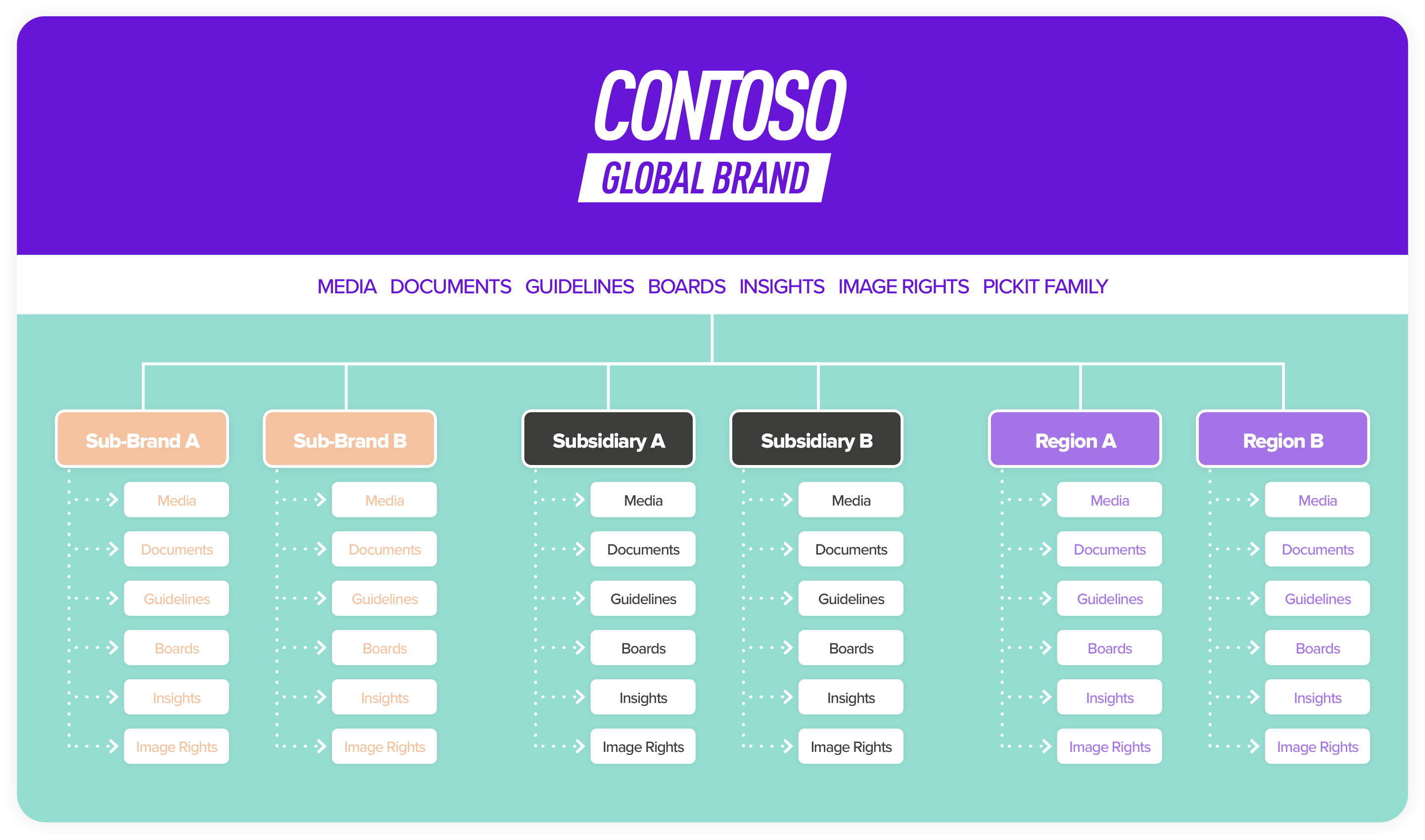 How does Pickit Family work?
Once you've signed into the Pickit platform, you can find Pickit Family in the side menu below Image Rights on the home page for Content Administration. By clicking on Pickit Family, is where you can create a new sub-account or connect your existing accounts.
1 - Complete initial settings
Create a new board, name it, and generate a thumbnail by selecting a background color and the font color. Choose full screen or a scaled version at the center of the page.
2 - Upload content onto your sub-brands
To start working with your desired sub-account, you can either go to the specific sub-brand you've created or to the main Content Administration dashboard. Click on your desired account to open the dedicated sub-domain dashboard and begin to upload all your digital assets.
3 - Voilá, your sub-brands are ready!
Click on the Settings icon of your desired collection. You'll find Pickit Family visible on the window's left menu. When clicking on Pickit Family, all your created sub-brands will be displayed.
Benefits of using Pickit Family
This new module provides the best of the best worlds: global framework and local implementation.
1
Manage multiple sub-brands under one roof
2
Simplify global and local access across sub-brands
3
Tailor localized content for regional markets
4
Use your libraries as templates for faster setup
5
Understand the performance of each sub-account
6
Enhanced brand consistency and control across brands
More products
We offer customized solutions that are specifically designed to meet the unique requirements of every brand. Our products enhance and expand the capabilities of Pickit's central digital asset management solution. Further details regarding this can be found in the information provided below.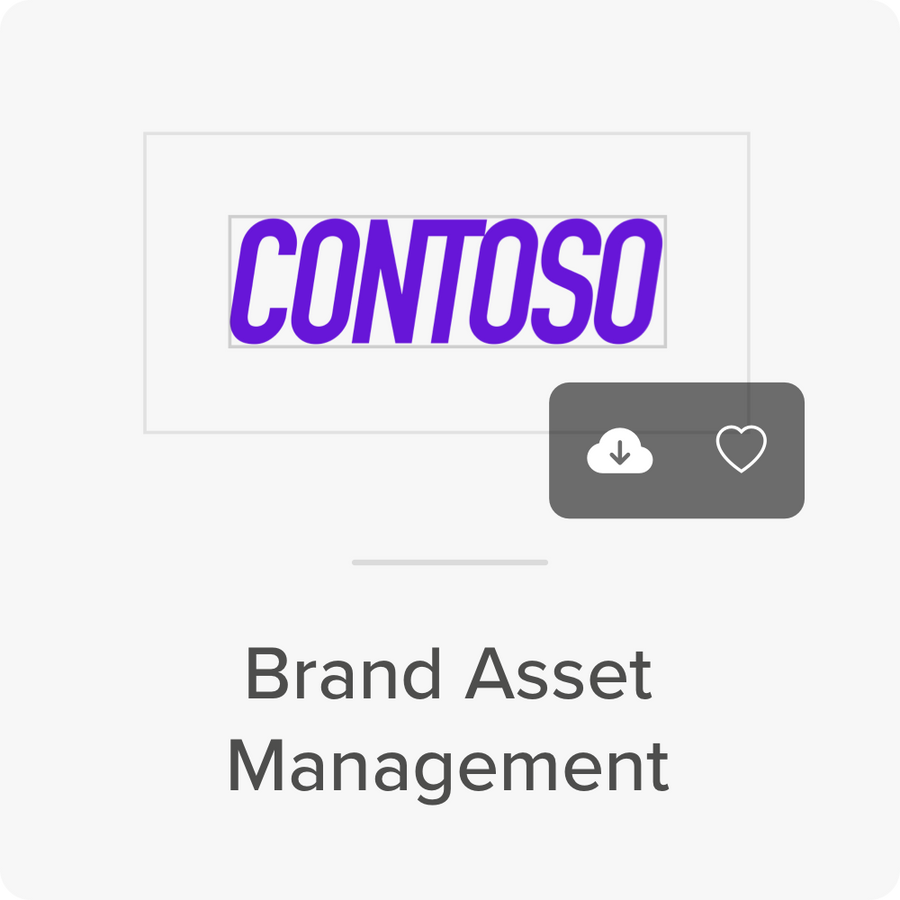 Pickit Brand
This module connects your end-users to the relevant brand assets and accompanying information about how to use them in an intuitive portal that's both appealing and accessible for everyone.
Pickit Insights
This module increases your brand intelligence and brand assets usage by accurately tracking search terms, results, and downloads with actionable analytics from our unique Pickit Insights™ dashboard.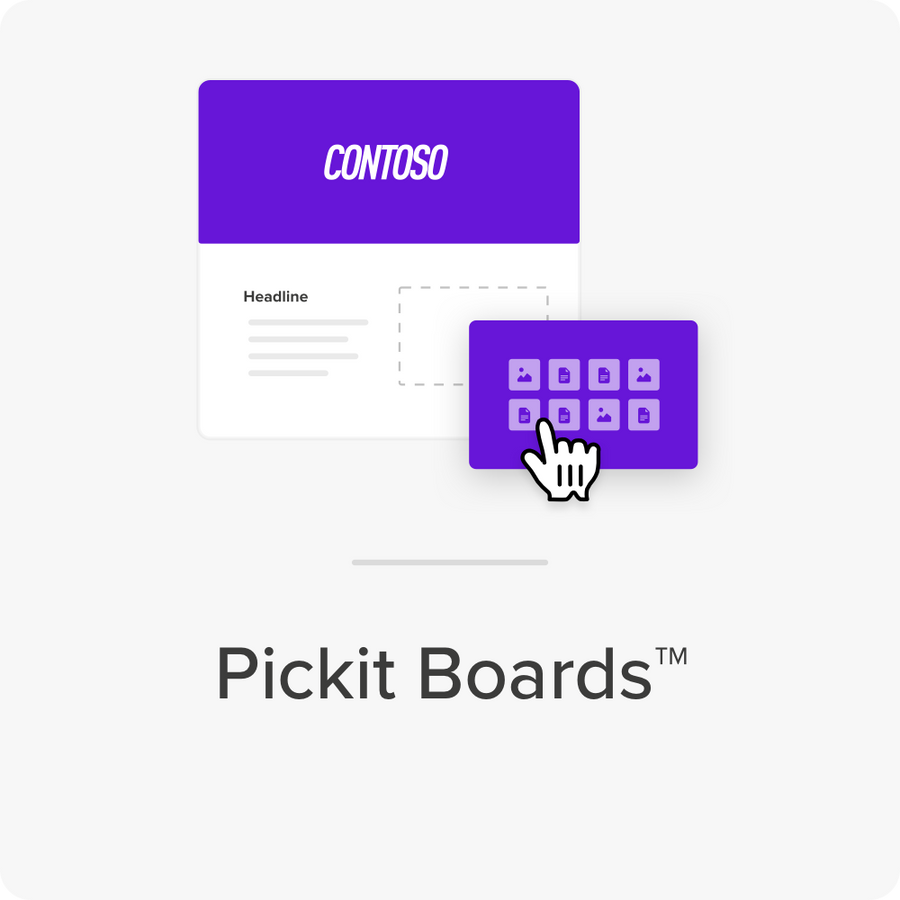 Pickit Boards
This module is designed to help you bundle and share contextual content in an appealing, accessible package. It is an easy-to-build, responsive microsite that allows you to quickly distribute assets.
See how Pickit can
help your organization
Schedule a demo with one of our friendly
product specialists today. You won't regret it.