PICKIT BRAND
Say hello to
Brand Guide
Rely on a dynamic new web-based brand guide.
Hub for all your guidelines, assets, colors, custom fonts, and more.
Remember the days of clunky brand books and 100-page PDFs full of dos and don'ts from the brand or marketing department?
They can be just that... old days.
Say hello to our Brand Guide.
A dynamic new web-based brand guide
This brand guide is a perfect companion to DAM, built into our existing Digital Asset Management platform. It's a modern Brand Management solution that connects your end-users to the relevant brand assets and accompanying information about how to use them in an intuitive portal that's both appealing and accessible.
Common problems a Brand Guide can solve
Lack of clarity around what your brand values are, and your brand identity; poor implementation or misuse of brand assets, logos, typography, and templates; lack of access to guidelines, documents, and assets; external stakeholders not getting access to valuable information about the company; and employees using out-of-date material. And the list goes on.
How to structure your Brand Guide
When we built our own Brand Guide, we decided to bundle these problems into three categories and structure our guide to meet those main groups of needs. Of course, you can create as many categories, sections, and sub-guides as you like, but our structure is a good place to start.
The About action
One of the challenges facing organizations is communicating the soft stuff you can't download, print, or take a screenshot of.
We're talking about a company's personality, identity, mission, vision, and values. The things that create the culture of the brand, and that help people get a feel for who you are, not just what you do or what product you're selling.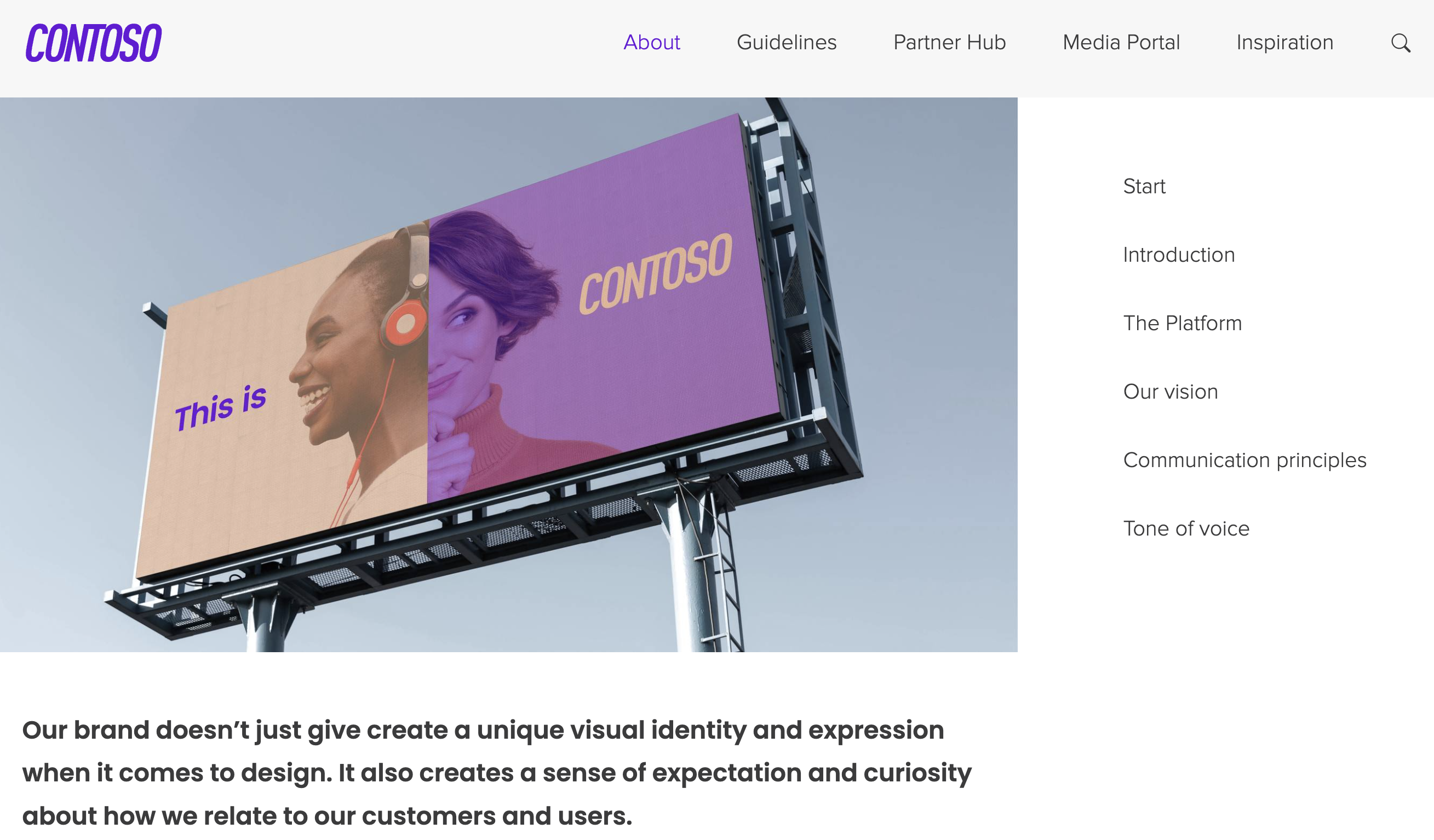 Most companies have a mission statement somewhere, and probably some core values. They might even be hanging in frames on the office walls, but beyond that, many organizations neglect to keep them top of mind so employees can continually be prompted to embody them – and to own the culture of the company. In addition, by not making them readily available to agencies, distributors, and resellers, it leads to less clarity and more work whenever you're sending a brief or sharing material with external stakeholders and partners.
Our web-based Brand Guide provides a purpose-built portal that's both modern, dynamic, and accessible where you can store and share this valuable material.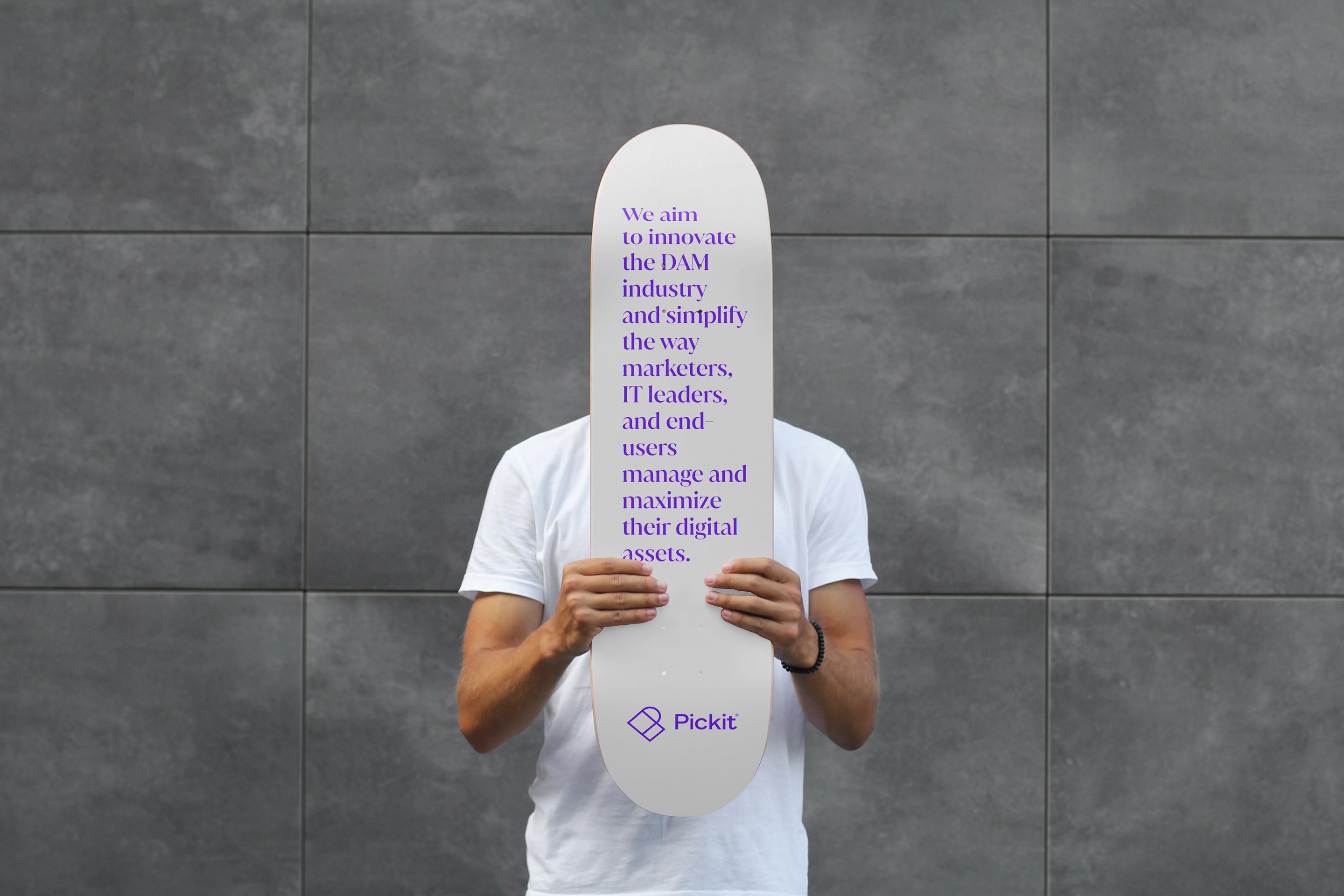 "About" examples
Examples of things you can include in About:
Mission and vision statements
Corporate values
Communication principles
Personality and tone of voice
Company story and history
The Guidelines section
The ultimate guide and rule book for all things brand, from handling colors to cropping images, to logo placement and how to tackle typography.
Taking it online is a huge step in the right direction here, making it much easier for people to access and actually implement your guidelines.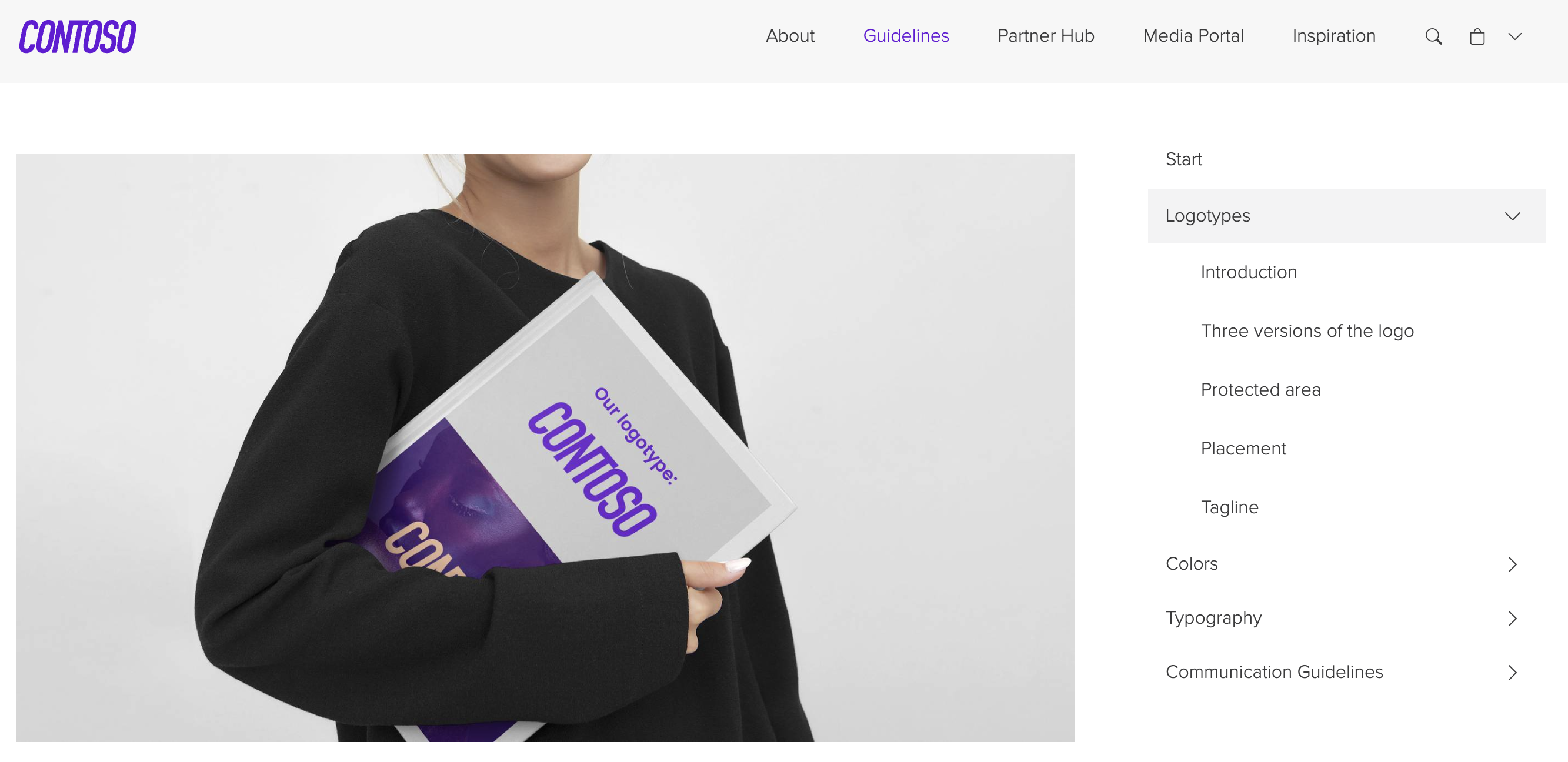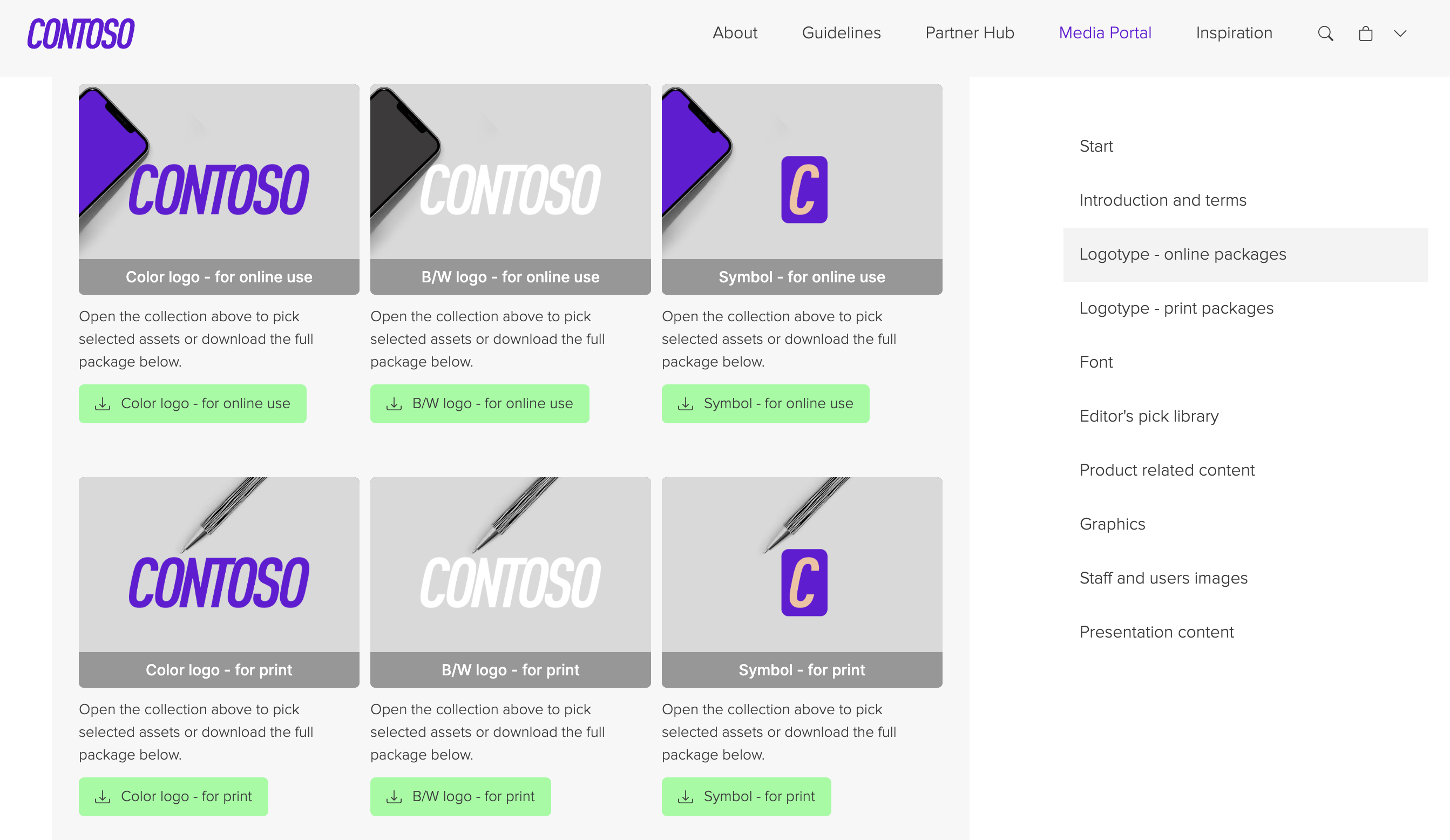 The Assets section
Imagine sending a Brand Guide to your team explaining how to use assets and actually bundling the assets together with the guide so they're at everyone's fingertips when they need them. The built-in asset library means you never need to cross your fingers that people will find the right files after reading the guidelines again – they'll always be just a click away.
More products
We offer customized solutions that are specifically designed to meet the unique requirements of every brand. Our products enhance and expand the capabilities of Pickit's central digital asset management solution. Further details regarding this can be found in the information provided below.
Pickit Insights
This module increases your brand intelligence and brand assets usage by accurately tracking search terms, results, and downloads with actionable analytics from our unique Pickit Insights™ dashboard.
Pickit Boards
This module is designed to help you bundle and share contextual content in an appealing, accessible package. It is an easy-to-build, responsive microsite that allows you to quickly distribute assets.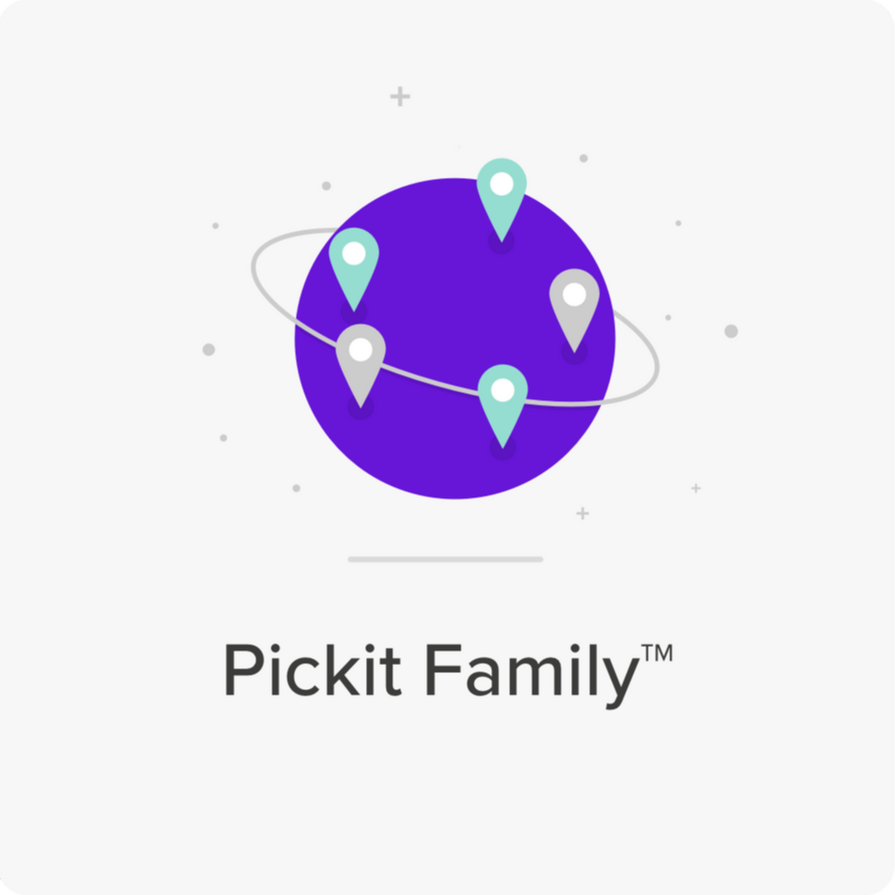 Pickit Family
This module lets you implement a flexible, multi-brand architecture. It simplifies the way asset libraries are created and controlled across multiple instances that live under the same umbrella.
See how Pickit can
help your organization
Schedule a demo with one of our friendly
product specialists today. You won't regret it.