Enter the DAM system
Digital Asset Management systems were around long before everyone went home to work, but the pandemic certainly led to an increase in demand as people discovered the limitations of traditional cloud storage solutions. Like an umbrella spanning existing systems and connecting your content to all your favorite applications, companies discovered that DAMs increase control and improve the ability to store and share valuable assets safely and securely. From anywhere.
According to research, the average knowledge worker spends up to 20 hours a month finding and formatting visuals and templates for documents and presentations alone, not to mention sourcing digital assets for other projects. Add to this studies that suggest unnecessary context-switching reduces productivity by up to 80% and we have a serious problem.
DAMs save time and energy
For both the company and the employees, a DAM solution is an efficient time-saving tool. That means more time for meaningful work, but also ensures that brand assets, docs, and templates can be accessed faster and more often, increasing the ROI. Win-win-win!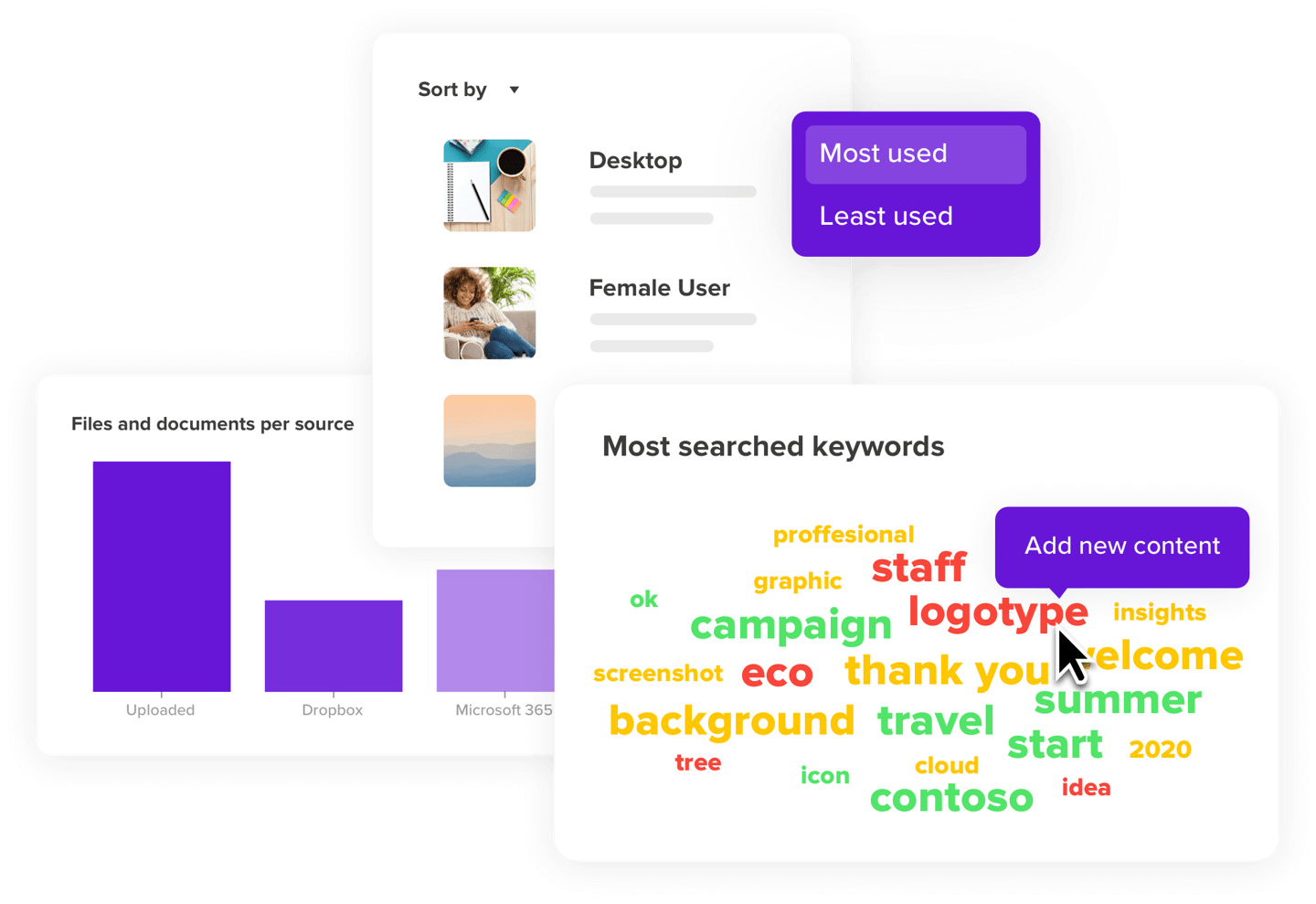 There are many types of systems on the market today, and not all of them go by the name DAM (Digital Asset Management). Two related – and often overlapping – categories are BAM (Brand Asset Management) and ECM (Enterprise Content Management), and like the DAM market, these are also growing faster than ever.
What types of organizations need a DAM?
The more the company grows, the more important it becomes to have the assets gathered centrally and well-organized to maintain efficiency. Of course, really large enterprises with offices in different locations are the perfect candidates for this type of software, but also organizations with several departments, and smaller companies where departments and employees are not gathered in the same office.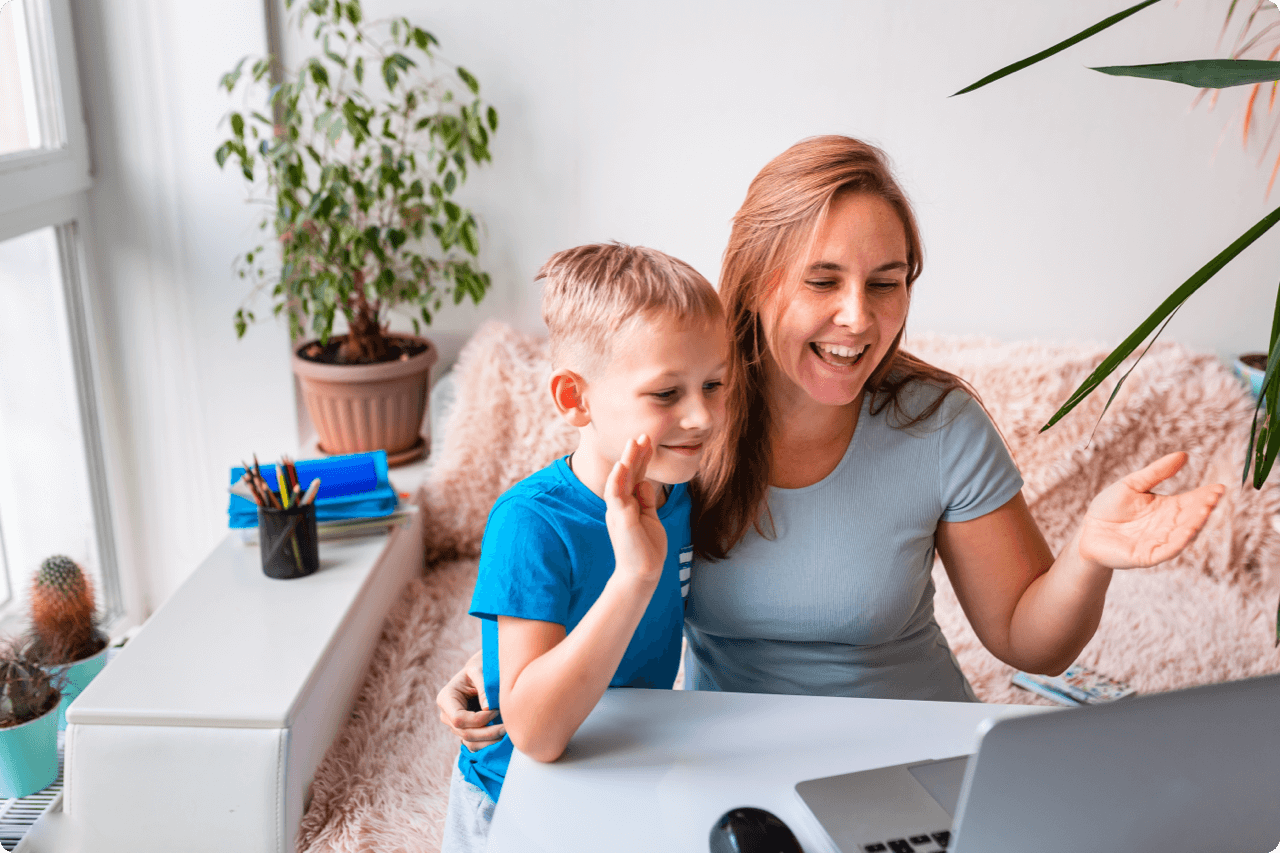 As you can understand, the DAM system's existence does not depend on the size of the company or organization, it's more about streamlining and securing the company's digital assets. The most important thing is that you have a system that's both simple enough to get started with, and smart enough to grow with as your needs increase.

So how can it improve your business?
Let's get back to talking about how DAM can become the hub that connects all your content spread across the cloud under one umbrella, and what that has to do with boosting business.
Here are just a few ways DAM can deliver:
Less time wasted surfacing assets for projects
Fewer outdated and/or unapproved assets in use
Increased usage and ROI on existing brand assets
Reliable data to help inform the creation of new content
Easy access to image licenses to safeguard compliance
Relevant brand guidelines stored together with assets
Simpler distribution to Microsoft 365 and Google Workspace
Better overview of assets stored in the cloud
Reduce unnecessary cloud storage costs
Advanced search using tags, metadata, OCR, and more
All of this adds up to a lot less time spent on the wrong things, a dramatic reduction in unnecessary admin, and peace of mind that all content will be approved, compliant, and on-brand.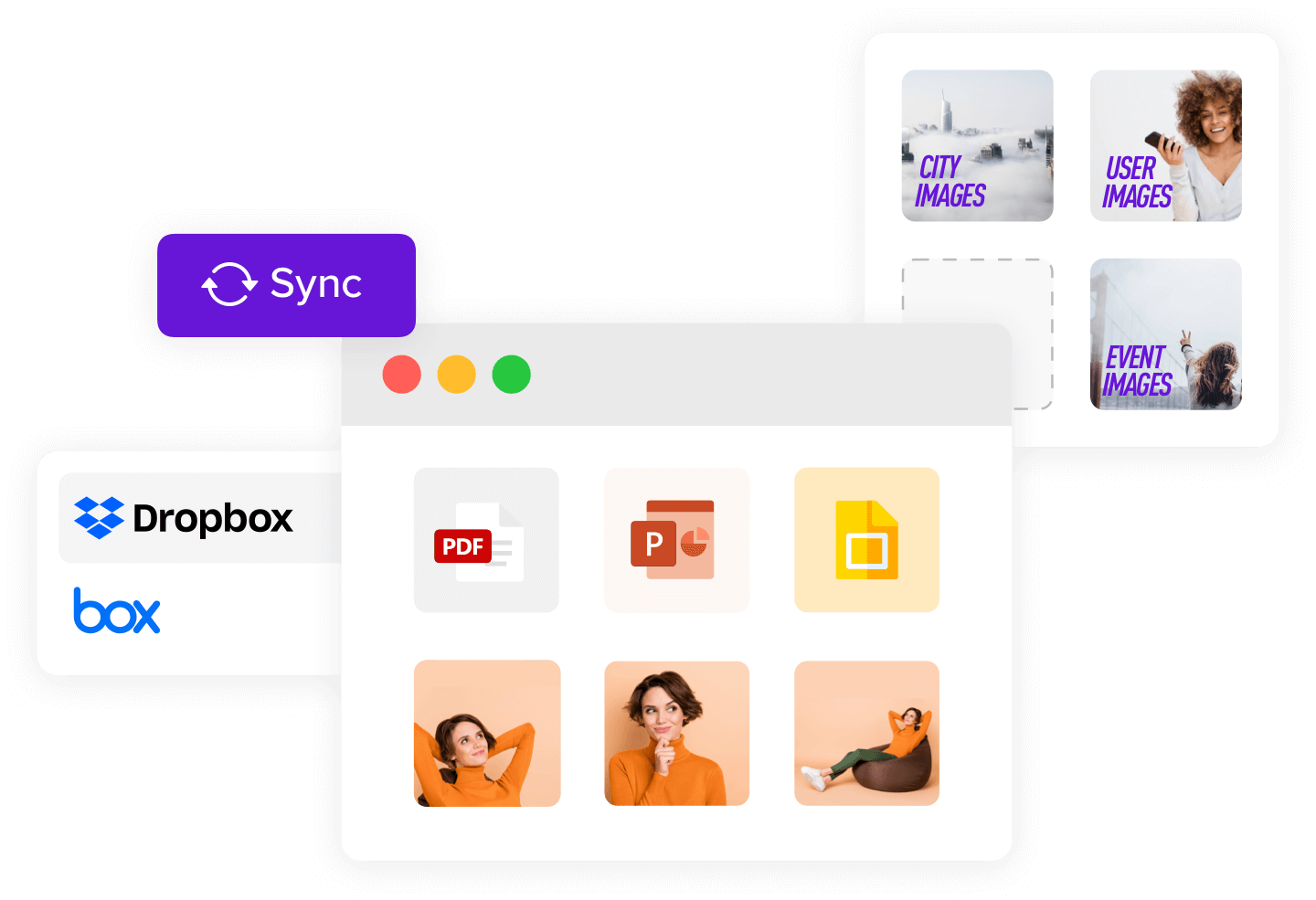 In a nutshell, implementing a DAM system is probably one of the most efficient ways to take back control of your content. A DAM system will also help you control content and access to assets. In short, managing all your brand assets from one central location and using permissions and distribution settings to control who gets access to what content in which channels will be the end of your nightmares when it comes to employees using the wrong content that makes your brand look bad.
The smart and simple DAM solution
So you're sold on the idea of a DAM, but there are plenty of platforms to choose from, so why Pickit? In short, because we're the smart and simple solution. Smart enough to do what you need, simple enough for people to actually want to use it.
While some organizations need a custom solution to suit their unique needs (we can do that too, by the way), for most, a solution like Pickit already ticks all the boxes, straight out of the box!
The platform is scalable for your company to expand, with smooth and fast implementation. When you add Pickit to your tech stack for seamless synchronization you can keep on using the tools you're already using but with only one entrance and more internal visibility. Browse our plug & play integrations or build and customize your own with our API.

With Pickit, you can:
Easily promote content with featured collections and distribute them to improve browsing and visibility, effectively highlighting featured content and promoting new material to boost usage.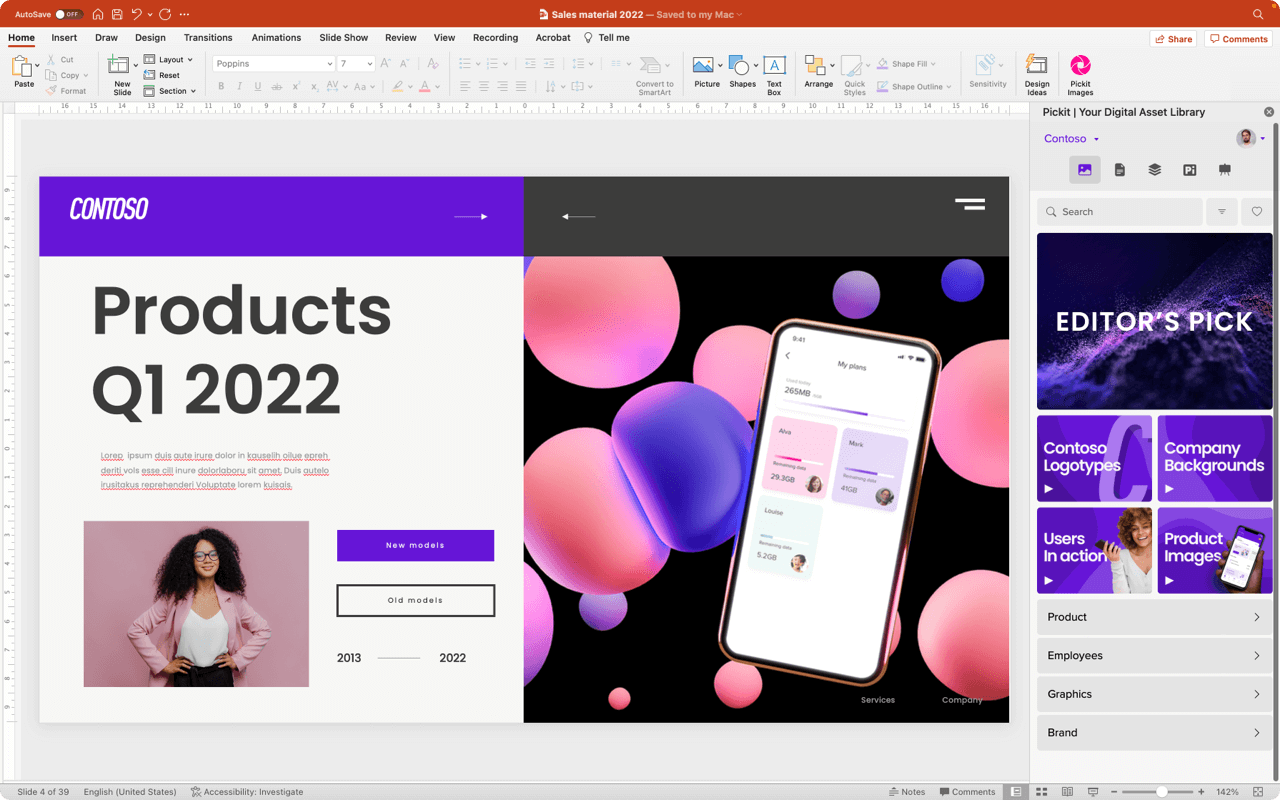 Greatly increase brand intelligence by quickly understanding your asset usage and specific needs, optimizing them with actionable analytics from our unique Pickit Insights™ dashboard.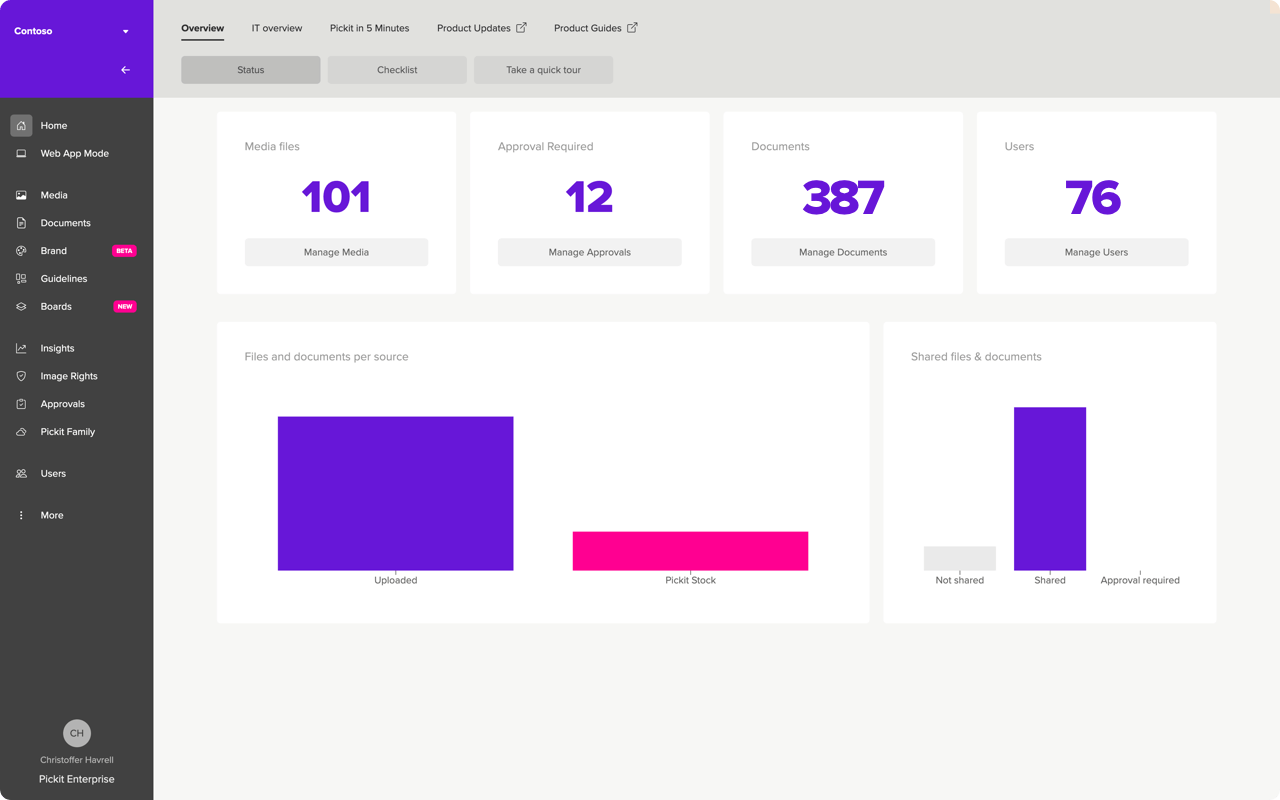 Access data about downloads, inserts, searches and more, so you always know which content is working and what's missing.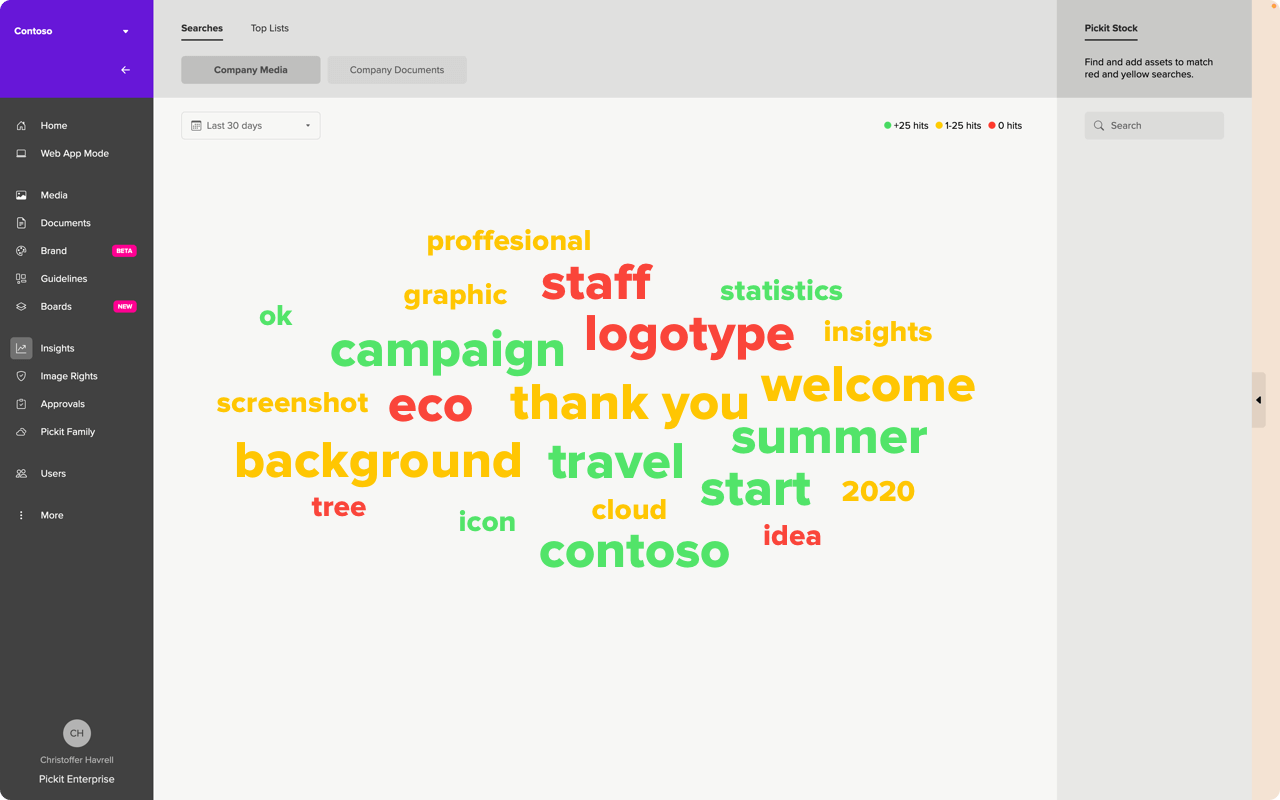 To conclude, using Pickit means you'll always have one of your top Marketing Strategists right at your fingertips. The tool itself provides a comprehensive, yet intuitive, analysis of your asset usage, search trends, common needs, and missing assets. By understanding current trends, you'll be able to predict future needs, and access invaluable information that will enable you to know which brand assets to invest in, take the guesswork out of creating and sourcing brand assets and allow you to understand what types of content will be successful.
Schedule a demo today to explore our Enterprise DAM!