Tired of constant downloading, uploading, and exporting files from one platform to another? Wish there was an easier way to sync brand images and files from your Digital Asset Management to your HubSpot portal?
At Pickit, we've learned a thing or two from our customers over the years about how frustrating and time-consuming it can be when different tools don't talk to one another. We know the lack of synergy comes at a cost, and it's why we're delighted to announce our latest integration with HubSpot.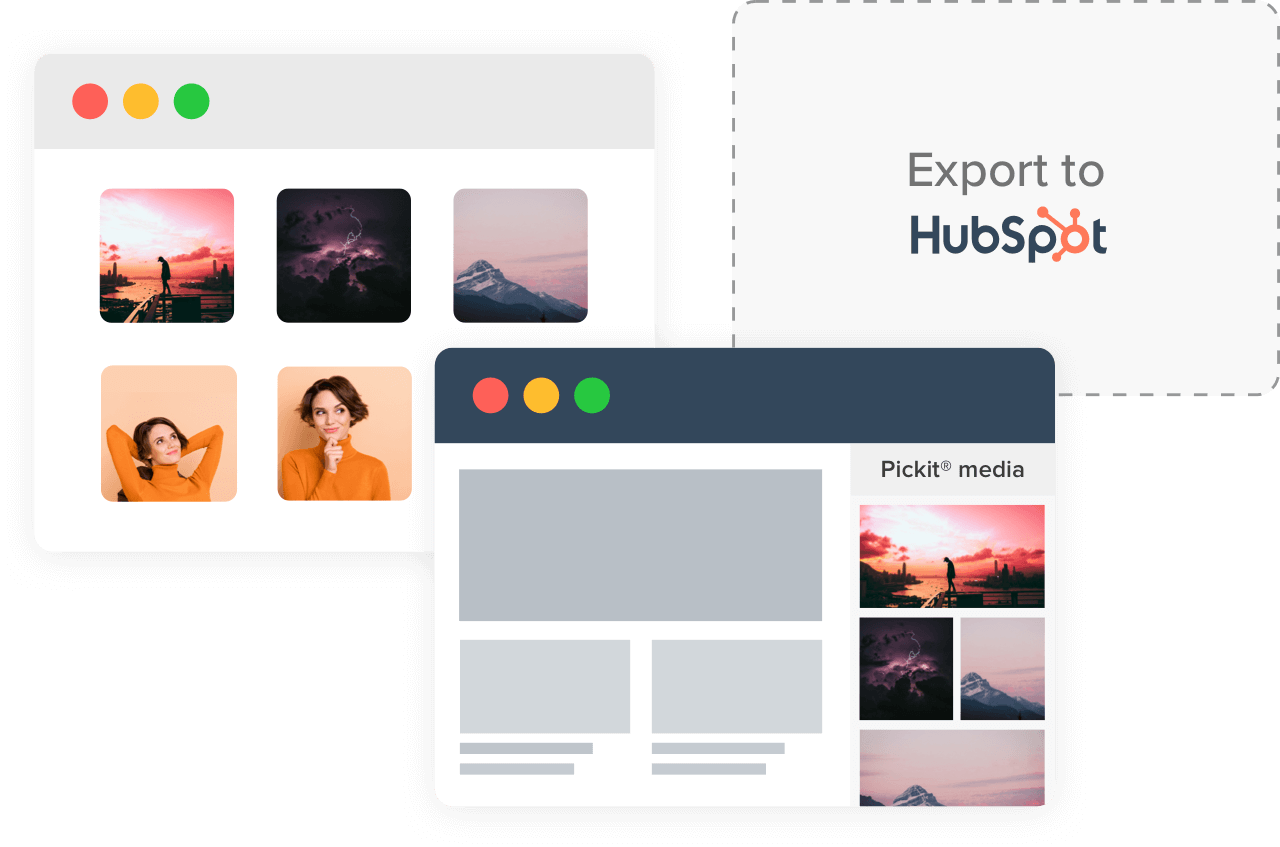 Whether you use HubSpot's CMS for your website, landing pages, and blog, or just for email marketing and social media, it's nice to have the right files available inside the portal when you need them.
The problem is, most times there are multiple versions of many of the assets spread across random folders – inside and outside of HubSpot. This adds layers of frustration and lots of context-switching every time you and your colleagues need to locate the latest approved assets.
That's where we come in, enabling you to quickly boost your team's brand management exploits in one simple and efficient solution. So, if toggling between platforms is your thing, please move on. If, on the other hand, you're always looking for ways to work smarter or you're just in need of some DAM TLC, then these next few lines will be music to your ears.
Pickit + HubSpot
Connecting a Pickit DAM account to HubSpot only takes a few seconds, and once it's done, you'll be able to sync your digital assets and documents to HubSpot Files in a click. This ensures that only approved, up-to-date, and on-brand content is available to your HubSpot users when they go looking in Files.

Exporting digital assets to HubSpot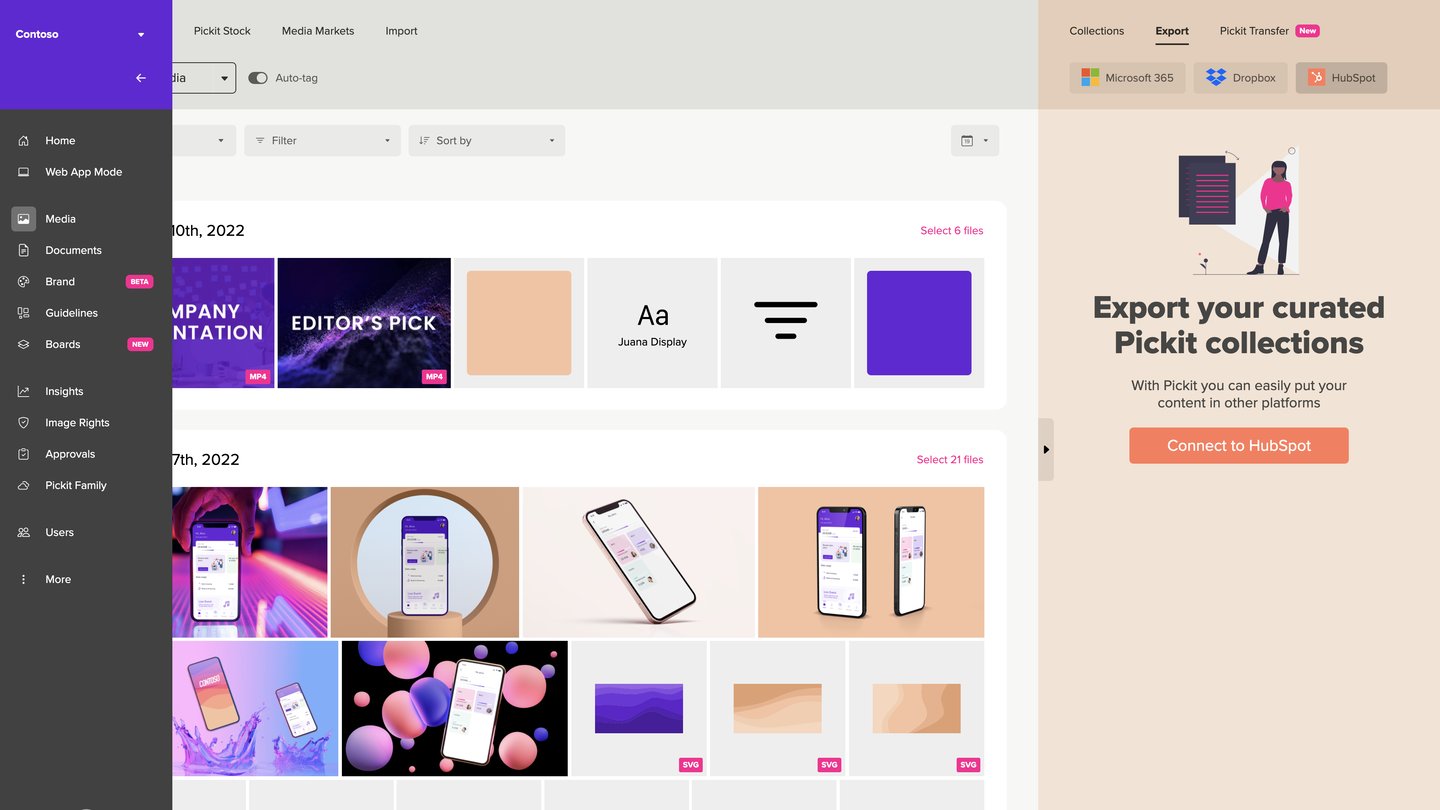 Exporting your assets to HubSpot is really easy with Pickit. Administrators can authenticate by clicking Export for HubSpot in the Media tab of Pickit's Content Administration Tool. They can then choose to export selected files either once or daily. These will then show up in the chosen folder in Files under the Marketing tab in HubSpot.
Accessing your imported assets
This integration lets you sync your digital assets and documents to HubSpot Files, ensuring only approved, up-to-date and only on-brand content is available to your HubSpot users.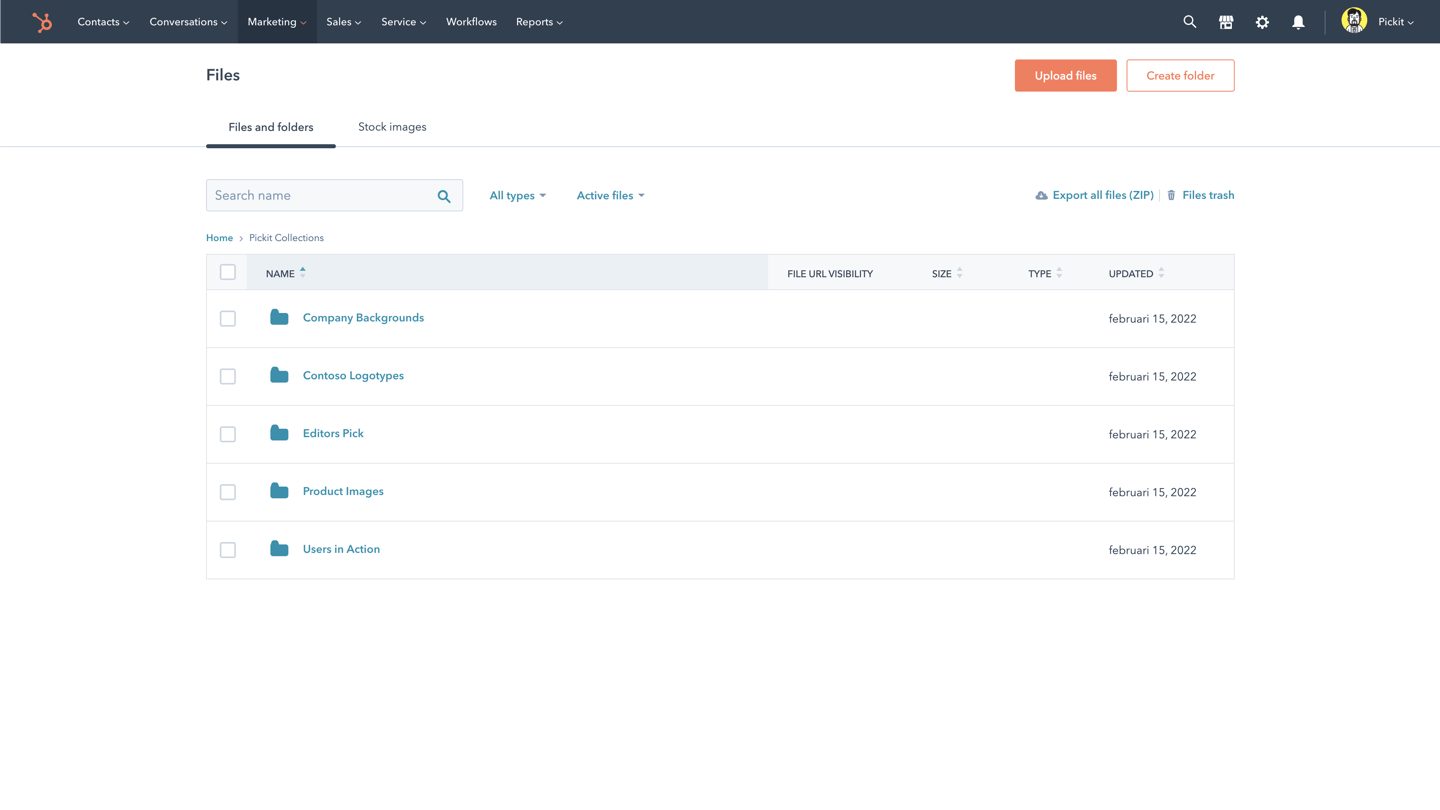 Finding the files you've synced from Pickit is easy. First you have to log into your HubSpot portal, then navigate to Files and browse the folders and files imported from Pickit. From there, you can insert the visuals to you wish to use on websites, landing pages, emails, blogs, and social media posts.
On top of this, you don't need to worry about your colleagues having to constantly switch between platforms when exporting/uploading assets to HubSpot. Everything will already be there!
Key benefits of connecting your HubSpot to Pickit: