Manage material
the easy way
Pickit makes it easy for CMOs and marketers to distribute important templates, documents and marketing assets, and reduce unwanted content requests by making material accessible in all the right channels.

How Pickit helps marketing professionals
Content management made easy
By centralizing all content and making your marketing material more accessible, you'll be able to simplify your workflow and save your team time finding what they need. Our DAM platform provides one single source of truth for your digital assets, enabling you to:
✓
Store all digital assets in one secure, central location
✓
Simplify distribution with award-winning apps and integrations
✓
Share visuals, documents, templates, training and guidelines
✓
Inspire colleagues with themed
collections and boards
✓
Understand how assets are
performing with analytics
ASSET LIBRARY
Find assets faster
When your marketing material is spread across multiple platforms and storage solutions, not only does your productivity suffer, but you also risk employees using assets that are out of date, unlicensed or off-brand. By centralizing all your logos, product shots, templates, videos and other valuable assets, people always know where to go to find the latest versions.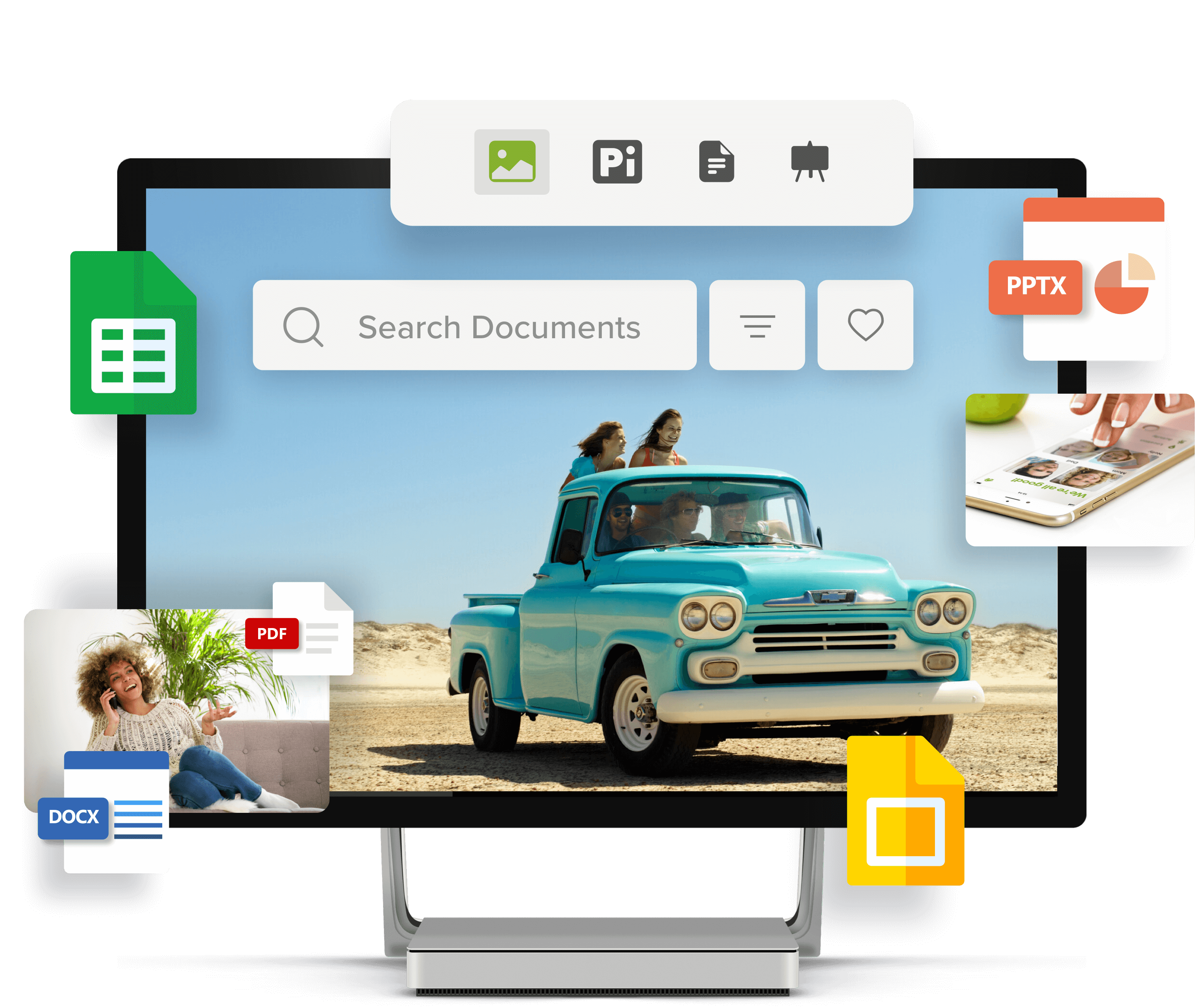 APPS & INTEGRATIONS
Simplify distribution
Storing everything centrally is just the start – now that you have one single hub for all your content, you can quickly distribute the latest digital assets to your preferred channels using our award-winning apps and integrations. Whether it's providing approved presentation backgrounds inside PowerPoint and Google Slides, sharing new campaign material with stakeholders in a Microsoft Teams chat, or distributing Google Docs templates to selected departments in Workspace, we've got you covered.
PRODUCTIVITY
Reduce content requests
Spend your time leveraging existing assets and creating exciting new campaigns rather than sending files and responding to endless requests for content people should already have access to. Pickit allows you to store assets in multiple sizes and file formats, so your colleagues can always access the right versions without you. You can also use the Insights tool to understand what people are looking for and avoid unnecessary requests by populating your library with relevant assets ahead of time.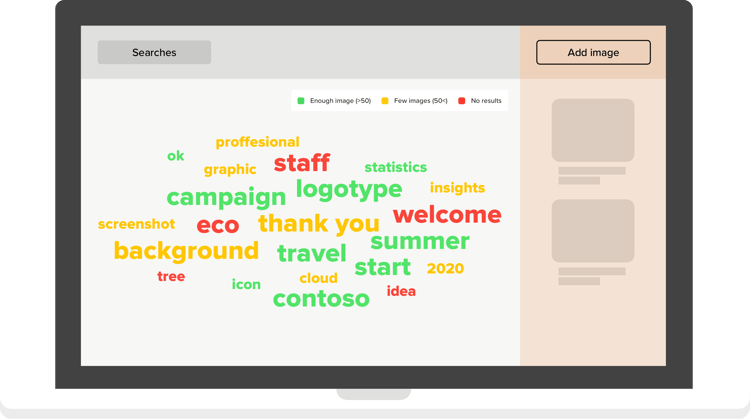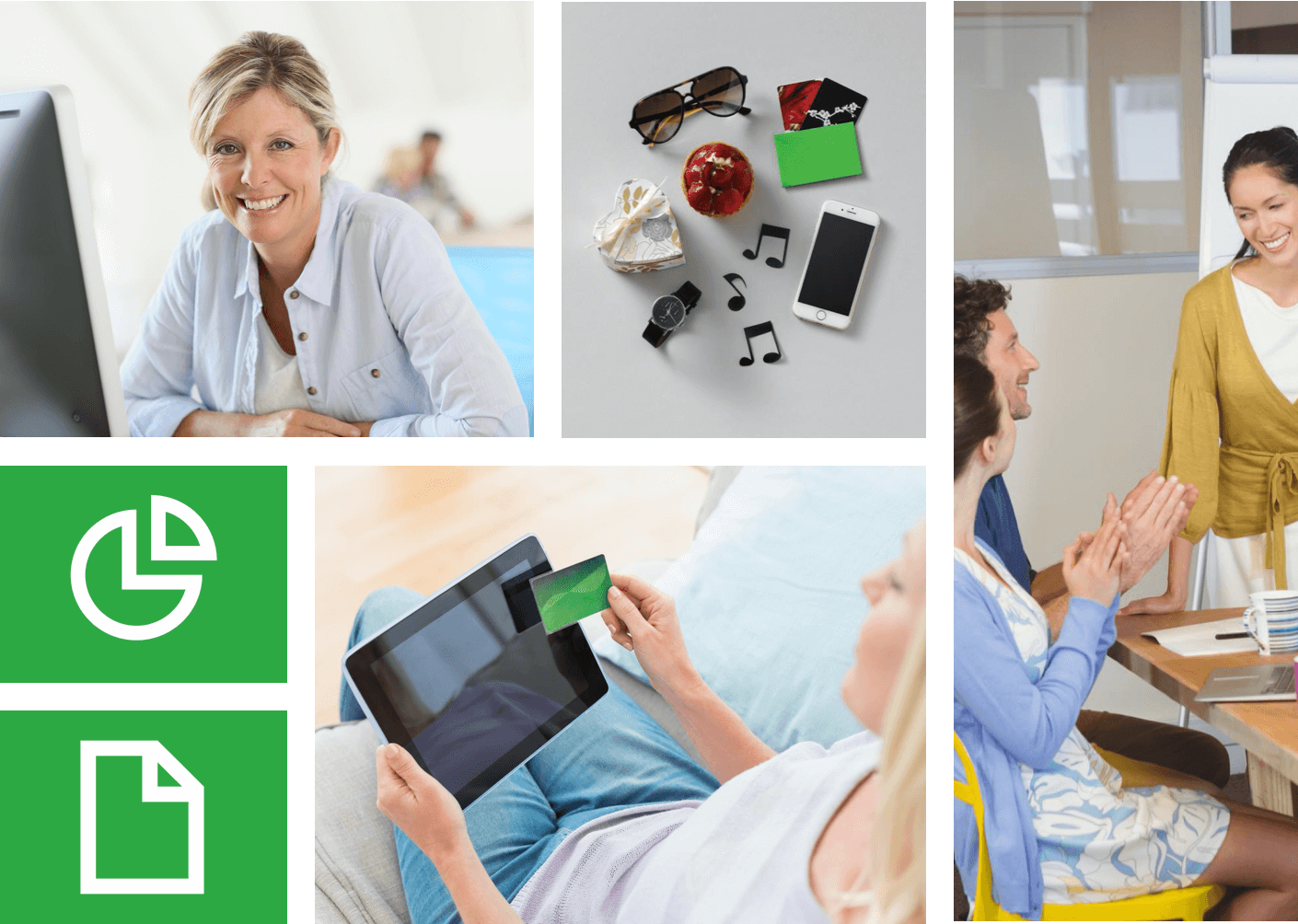 "We've seen a 5X increase in image bank usage and cut the time spent creating presentations by 50%."

- Heléne Wollheim
Marketing Director
Schedule a demo or start a trial
Talk to a product specialist to see the solution in action and set up your own DAM system in 15 minutes.