How do I install Pickit in Microsoft Teams?
1. Open Teams and navigate to the three dots in the left menu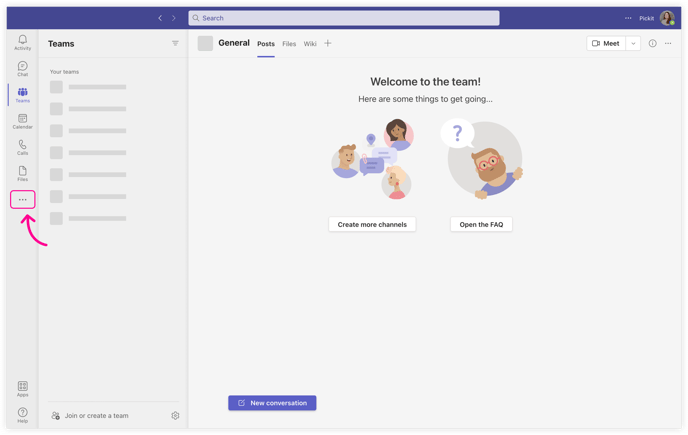 2. Search for Pickit and select the top result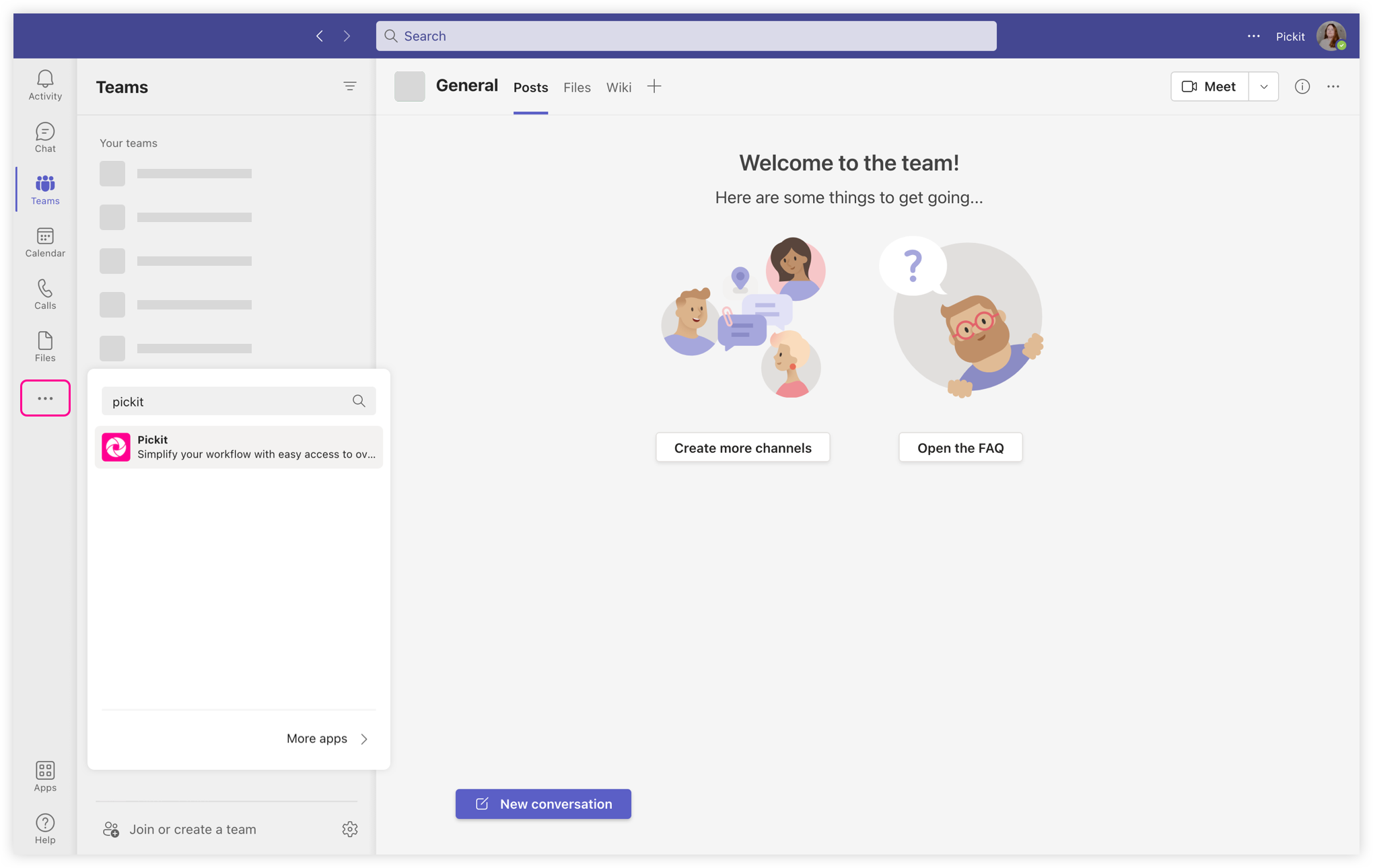 3. Click on Add and the Pickit app will be installed in your Teams environment. You will find the app in the left menu.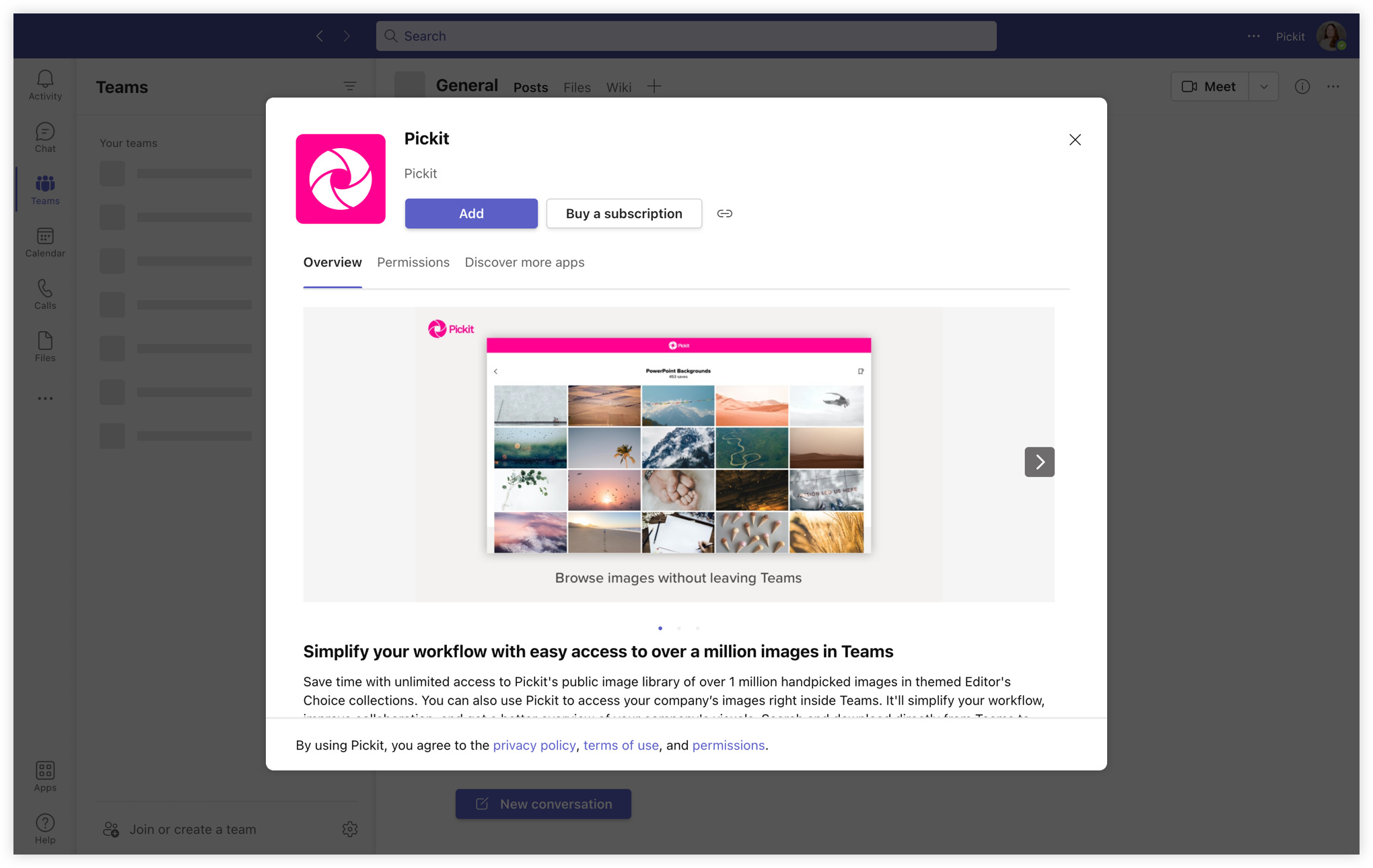 Note: Your Microsoft 365 administrator can restrict the possibility to install apps in Teams.