Content Administrators must log in to the online version of Pickit to manage their DAM system. You can log in using your email/password credentials or Single Sign-On at https://app.pickit.com/.
Once signed in, you will see the Public facing view of the DAM that end-users will also have access to. From here, only administrators can see the button that says Admin Mode. Click here.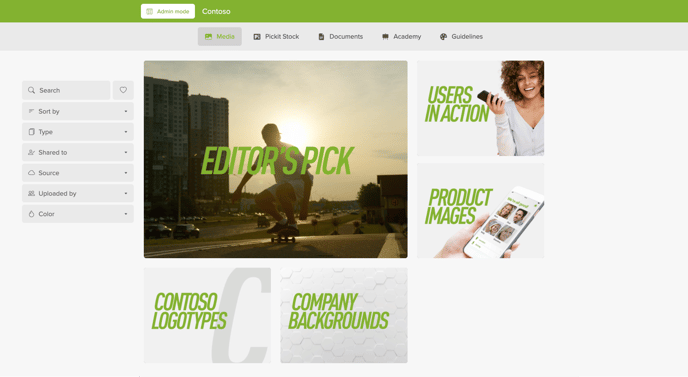 Now you will be on the home page for Content Administration. From this view Content Admins can upload, organize and tag files, create collections, invite users, manage sharing permission, etc.
Media files and documents that admins upload in this view will be available for users both online and in the add-in as long as the admin provides permission for that user to view the content.